What's Up With Me
Hey Gaiains! Wow, my profile's out of date! Time for a makeover! Here are a few things about myself:
My name is Jessica...
I'm a girl...
I'm a christian (if you don't like it, I don't care!)...
I have the cutest BF ever...
I love being totally random with my friends...
My favorite color is icy blue...
I collect turtles...
My favorite animal is the sea turtle...
I live in California...
I just moved into a town near our old town...
I have a job working as a... well, not a secretary, really! Just like a person who files files and stuff...
My sister is on Gaia too! Hi Tiff!!!....
I used to use my sisters spare account, so technically, I'm not a noob... right?...
I totally love love LOVE MLP!
Here are my favorite things that I learned from life:
Pizza cures most wounds...
Swimming is more fun with a few good friends...
Swapping wives is a baaaaaaaaaaaaaad idea!!!...
If you love something, let it go (I liked this guy, but he already had a girlfriend)...
Carpe Diem! Seize the Day!...
Shakespeare is a lot interesting if you put it into a present day context....
If your going to clean the attic, bring a chair....
There is no law that says that you can't pronounce "OMG" like "Om-jee!"...
Nom nom nom just says it all...
Having sex doesn't make you a woman, it make out for an awkward position when you meet "the one"...
Anime (and/or ponies) is the ultimate cure for bordem!...
Here are my thoughts on some of my interests:
Death Note- PLEASE! If you wanna talk about it , PM me and say, "Wanna talk about Death Note?" and I promise that you will kill at least a few hours (or how ever much time either you are I can be on). Just so you know:
L is my favorite~ Matsuda makes a close 2nd~ I DON'T like yaio (but I like to talk about some of the illogicalness of some of these couples)~ I am anti-kira (against kira's "ethics&quot
wink
~ I don't think Near is neither better or worse than L~ if there is anything I never want to talk about, it's about how much of a fan announced "hoe" Takada is. I don't like her, but I don't think she's a hoe!!!
singing- I like to sing, but I'm not very good.
Music- I love Country Music! My favorites are Carrie Underwood and Rascall Flatts. She just has a pretty voice, and the Rascall Flatts songs are so darn romantic!
My Little Pony- Best show EVER! Lauren Faust is my hero! I mean, Power Puff Girls, Foster's Home for Imaginary Friends, and now this?! AMAZING! Trust me, if you get me started on Ponies, I will talk about it for hours, or days, if I can! Some details: My favorites of the mane 6, from most favorite to least, is Fluttershy, Rainbow Dash, Pinkie Pie, Apple Jack, Rarity, Twilight (it's a coincidence that they're grouped into their kind like that!
sweatdrop
). However, let it be known that no matter what, I love all the ponies with all my heart!
Also, I don't find Derpy offensive, but I do approve of her voice change, just because it just sounds
better
! It's more pleasing to listen to! My favorite episode is... well, I love all of them, but if I had to pick one... The Cutie Mark Chronicals, because it features all the ponies, and we get to see them all as adorable fillies! Oh, and my favorite song is... oh Gosh, there's so many good ones to choose from... I guess it's a tie between Winter Wrap Up and the Smile Song! I know the words to Winter Wrap Up, so I can sing it while I work, and the Smile song is so happy and peppy, that I can't help but love it!
I do read a little fan fiction, and I'm currently working on one! It's more of a fan fiction of fan fiction, where Rainbow Dash goes into these parallel worlds, where the more "disturbing" fan fictions happen (Cupcakes, Rainbow Factory, etc.), and sort of "saves the day"! It's more practice for my writing skills, but it's turning out pretty well, I think!
Well, that's all for now. Send me a PM if you get the time! See ya!!!
BEST FRIENDS:
If you really really need me, but I'm offline, these are the ones who would most likely know where I am:
Drizzt88
Lestat_616
II Psycho Musiq Chick II
WISHLIST DONATORS:
*Lucky Stars was donated to me by Conjurer_Of_Nightmares!

*Blue Heartbreaker Jacket was donated to me by the best guy in the entire universe, my boyfriend, Drizzt88!!!

*Doll Ears donated by MissDotHacker!

*Dove donated by Drizzt88!

*Ghostly White Mistress Dress donated by Drizzt88!

*Sacred Leaf donated by LindsayInLove!

*Dove White Kachina Dancer's Wing's donated by LindsayInLove

*Blade of the Silver Moon's Tunic donated by Lebiram
ART!!!
Drawn when I was in a sorta emo like state, educed when my boyfriend's computer caught a virus and I couldn't talk to him for a week because if it.
By inoandsasukekawwai
Avi art of me and my boyfriend for out 5-month Anniversary! I love you Honey bear!
By Elenya_Monster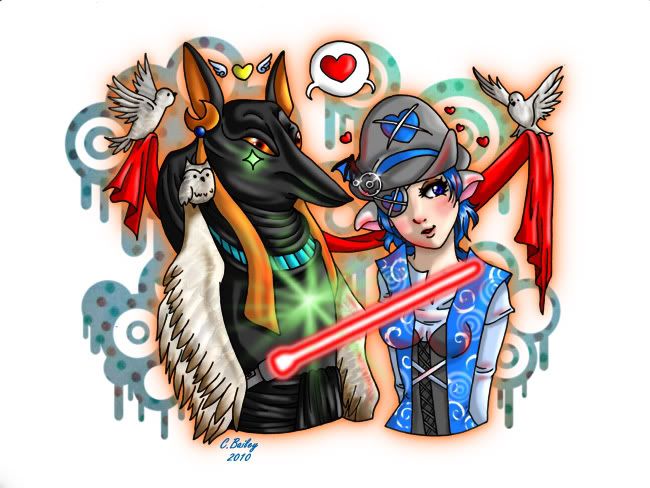 This is pretty much what me and Joseph look like in real life! I bought it for our 6 month anniversary!
By Sandrock04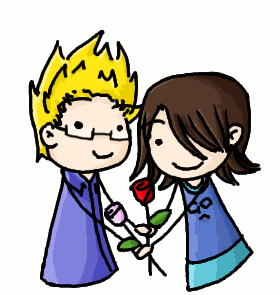 This is the first piece I ever got from an art trade!
By darknessandcheese
This is a drawing from a thread I made asking for free art:
By: tooti [Frooty] Underpants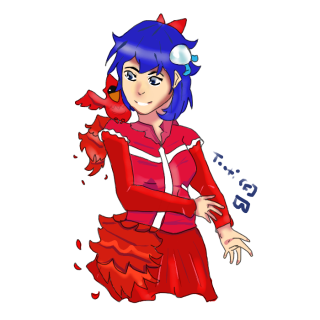 Another drawing from thread:
By :Magik Bunny
This one I got from drawing someone else first!
By: Rangergirl74
This came to me from an anonymous benefactor! It made me squee! I love anons, don't you?

A ponified version of an outfit that I will continue wearing once the beach party thingie is over! By Auspicious Rainbow!
A free art from Apocolypmas! Thank you! By Silent Moan!