The Ugly Me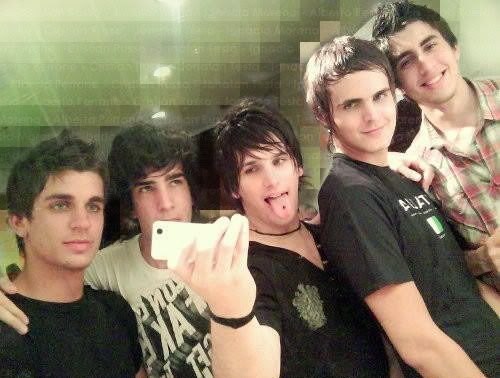 Hello, My Name's David
-Single
-Location: U.S.A
-Age: Today I'm not going to tell you....Tomorrow I will
Actually I'm not a perfect person, ive done things in the past that I'm not proud of, i gues like everyone else though. But besides that I'm usually a fairly quiet person,and also gentle, a little introvert but not so much, i write songs and poems, as some friends say i'm not like the other boys, i think i'm ugly, it seems like i'm adiccted with myself but i'm not.
I'm also a little random, and i like random PMS and comments ;3
Talk to me[;
I Dont bite..... so much ;P
~Dave Love~
. Grapes!
. hugs
. black
. My little sister iChigo<3
. my best friends
. Red Apples!
. Art
. Kickball
. Cookies
. movies
. Taekwondo
. volleyball
. Rock music
~Dave Hate~
. School
. Andrew ( my teacher )
. Strawberry ( Ewwww )
. Math
. Plastic Bimbos
. Rap music
. Mark (My evil cousin)
. gangsters
. Fred
Thanks To Cuttie-Oscuro
I Love It^^
My Best Friend In Real Life.. Amber, I <3 Her So Much
This Is From My Colish Friend Magie(;