The (I Don't) Need To Knows
Hey there Ladies and Germs, I'm Sara, your friendly neighborhood imaginary friend~
I'm 24, live with my parents, and attend a shitty soulsucking community college in the crap city of Philadelphia.
Although I'm a youngin to some, I am actually quite old; my days mostly consist of playing bingo, watching my stories, and glaring out my window at unruly children walking by OR SITTING ON MY FRONT STEPS. Damn whippersnappers.
I'm a proud Pansexual and am HIDEOUSLY single but I'm fine with the idea that I'll be alone for my entire life, it's just an excuse to have a bunch of cats and be bitter <3
I'm not a big fan of my appearance so you're not gonna see any pictures of me but if you need to put a face to the name just think Queen Latifah crossed with that homeless guy you try not to make eye contact with.
I'm not so good with the friend makin' or the people takin' so if for any reason you're waiting for me to make the first move, you're gonna be waiting a VERY long time. That being said, I always welcome random PMs or comments ^^
Thanks for checkin' me out ;D And if you feel like putting up with me, drop me a line
Until then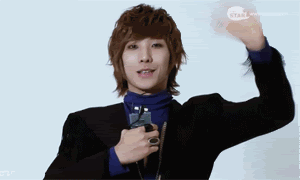 Byyyyyyyyeeeeeee