x0 BLUE 0x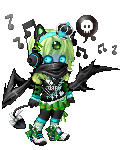 Details
Location

The other side

Occupation

Living

Gender

Female

Birthday

01/20
---
Interests
Favorite Movies/Anime
Favorite TV Shows
Favorite Music/Bands
Hobbies/Interests
About
Well, hello there!
If you're here reading this, you've stumbled across my profile somehow. No worries, I'm not gonna ask why or how
*cough* stalker *cough*
so feel free to kick back and enjoy some music and read all about my fascinating self.
Most people know me as Avi, though I've picked up a few nicknames online. Blue, Rhythm, Lime, Pixel... Feel free to use whatever.
I've been a member of this site for about 6 years now, mostly to roleplay and cause a public disturbance. I also often take on art commissions for your hard-earned gaia gold because I like to compensate for my lack of money in the real world for virtual money. I'm also open to art trades (if I like your style enough). If you're interested, feel free to check out my
deviantArt
.
I support the war on the war on drugs.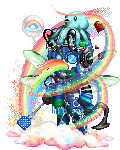 Love you bro. <3
Friends
Viewing 12 of 32 friends
Multimedia