About
I am Venezuelan.
I recently live in the United States.
I am one of those persons that doesn't really want to talk about themselves so I'll keep it short.
My birthday is on August 19 (Gifts would be nice)
I like Sports. Specially Soccer. Play it. Watch it. Dream it.
I like reading. Not 24/7 though.
I like lots of different genres of music. Most genres fit my style.
I am calm (Usually). I can be proboked.
~Most Important.~
I am a gentleman. Period.
~<Leave comments, I comment back.
~~Art~~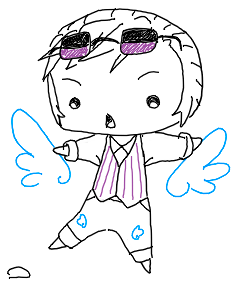 Friends
Viewing 12 of 20 friends
Journal
Someone is typing this..
Indeed someone is typing this, but who is? is it me? you? a flaming gingerbread man? hmm..
Multimedia
Signature
Signz Plz?
"..The Opposite of Love is not hate..but Indifferent.."-Elie Wiesel