Meh life on teh site of teh gaia :D
Well, my name is Wendy. Not relly much to say about me...I has me a beautiful gril who I can never get off my mind, I spend hours a day talking to her
biggrin
Then I have my bestest friends in the whole wide world, garden, The Sinful Knight, Dragonlee131, Scott (also known as track), Whataman, and plenty more. Lol Mess with them and you'll have a huge problem with me and im not the kind of person you want to mess with. But anywho.. Im pretty random like buttery cheese puffs.
biggrin
So, im a pretty nice girl unless you somhow get on my bad side, im a forgiver though.
biggrin
WEll, if you want to know anything else PM meh! PEACE!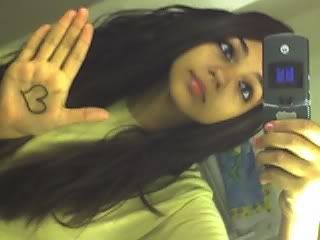 We are broken.

Take the Magic: The Gathering 'What Color Are You?' Quiz.