About
Me: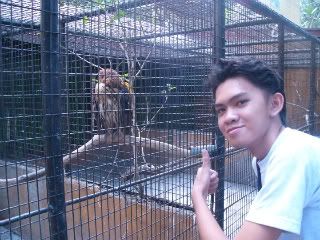 No not the owl XD


ummm.... what can I say bout myself.... well...I'm 17, I'm from the Philippines.. and I'm a proud pinoy! Currently a College Student Taking B.S. Psychology.. studying at University of Santo Tomas... I am a Geek, and I'm cool that way, has few friends, but I can be cool at times... I have trust issues with people though, xp

I make mistakes, but I learn from them, though it takes time lol...

I have lots of dreams in mind that I want to accomplish before I die, lol
some of them:

Become a Disk Jockey
Become a Psychologist (currently taking up in college)
Learn to Bake, Decorate cakes (almost accomplished)
Finish a Fiction Story (started but stoped)
Find the "One" (seeking)
Be a Jetsetter
Start a Bookstore/Library

I forgot most of them, but I do have a lot... rofl

I easily get bored on some games...
currently playing:
Old School Games
(Diablo, RA2, Starcraft, R.E. series)

Awaiting the Launching of
Diablo 3, Starcraft 2



comment me for game suggestions?



I also love anime
some that I have finished are listed below:
*Magi Master Negima
*DNAngel
*Flame of Recca
*Yu Yu Hakusho
*Yu-Gi-Oh!
*FullMetal Alchemist
*Fate/Stay Night

still to finish/find
*Magi Magister Negima2
*Darker than Black
*God (?) Save Our King !
*God (?) Save Our King ! 2
*Yu-Gi-Oh Gx
*FullMetal Alchemist Brotherhood

I like cats,

Cat Count :12

I like listening to Music very much!!
Currently Listening to: Anything Hip Hop & RnB, or anything that has good beats

I'm currently Single, lol... be mine? rofl

well thats pretty much I can say, know me better add me up. 4laugh

check out my sites!
http://dreamingfortomorrow.wordpress.com/ - empty
http://formspring.me/adreamersdream - ask me questions? lol


comments loved <3 be my fan? lol XD
Friends
Viewing 12 of 138 friends
Signature
My decisions are final, never question again.