About
Hello! Winry Rockbell here; welcome to my profile! I'm an automail mechanic born and raised in the rural town of Risembool. Unfortunately my mom and dad died when I was very young, so I don't remember much about them. But I know they died saving the lives of others, so I couldn't be prouder! Granny Pinako raised me and taught me a lot about automail. And of course there was always faithful Den!
I am OBSESSED with the wonderful world of automail!! A 'machine junkie' if you will. Isn't it the greatest?!?! The smell of oil, the creak of artificial limbs... -sigh- I could go on and on. I'm currently an apprentice in Rush Valley to improve my automail-making skills. But the madness doesn't stop there. I love anything mechanical and taking apart stuff. One of these days I need to sneak a peek at that State Alchemists' pocketwatch of Ed's...
Speaking of the one and only Fullmetal Alchemist, I'm a childhood friend of Edward and Alphonse Elric and am responsible for making Ed's AWESOME automail arm and leg! ..Though I wish he would be a little more careful and not break it so often! Grrr... Anyway, they are and always will be my best friends. I don't know what I'd do if something ever happened to them.. That's why I'm gonna keep working to make Ed the best automail possible, so he won't ever be inconvenienced and they'll get closer to getting their original bodies back! I may be called a crybaby, but just watch: one day I'll be crying tears of happiness when they reach their goal!
Thanks for stopping by!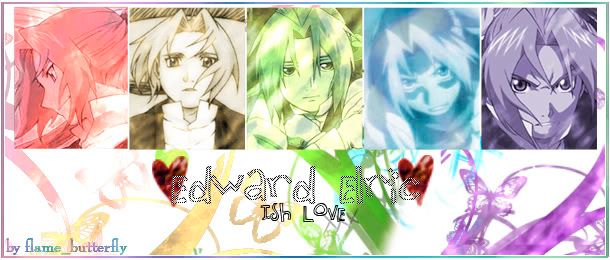 Friends
Viewing 12 of 44 friends
Multimedia
Signature