About
hi im saidy im pretty i guess heres a pic of me-
IF U WUZ KILLED TOMORROW, I WULDNT GO 2 UR FUNERAL CUZ ID B N JAIL 4 KILLIN DA PERSON DAT KILLED U!
..._...|..____________________, ,
....../ ..---___________----_____|] = = = = = D
...../_==o;;;;;;;;_______./
.....), ---.(_(__) /
....// (..) ), ----"
...//___//
..//___//
.//___//
WE TRUE HOMIES
WE RIDE TOGETHER WE DIE TOGETHER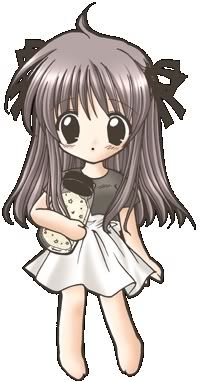 i adopted a chibi!
name:kaitlyn
age:3
likes:me
doesn't like:mean people
owner:Saidy <3
you can adopt one too!
adopt one!~
I ♥ SOMEONE,
YES I DO!
I ♥ SOMEONE!
CAN YOU GUESS WHO?
I ♥ SOMEONE!
COULD IT BE TRUE??
DORK STOP SMILING!!!!
IT AIN'T YOU!!!
J/K YOU KNOW
I ♥ YOU!!!!
Scientist think that on December 21,2012 we are all going to die. Post this in you signature if you will be laughing on December 22,2012
Her voice was sweet, her eyes were kind She kept secrets and told no lies She had many friends that helped her out And she helped them up when they were down One day at school her friend called her FAT!!!!!! She said it louder and everyone laughed Everyone turned on her and called her a dweeb "Please, I've had enough" she would beg and plead She ran home crying that very same day Then she ran to the bathroom and grabbed a blade She pressed it harshly against her wrist And blood rapidly poured down her skin The next Monday she came to school with scars The kids in class saw and went on being harsh They called her big, round, large, and wide She wanted to yell but she kept it all inside This time she walked home and decided for fun She'd slice her neck in rows, one by one She lost her anger, she lost her blood She lost her mind, just cause it "felt good" Soon she stopped eating, skipping every other meal Her parents never knew, she kept her lips sealed She became skinny, pale, bony, and thinner She threw up her breakfast, lunch, and sometimes dinner One day she was bored so she got her hands on some coke She sniffed it through her nose and got a dry throat She looked around and everything became dark So she closed her eyes and fell apart She fainted that day but no one heard her scream Her dad saw her on the floor like it was a bad dream She was rushed to the hospital in an hour or so And her parents whispered and yelled "please don't go!" She just layed there on the hospital bed Cuts on her wrists and a messed up head Her parents by her side crying endlessly But she just looked upon them cluelessly She slit her wrists, she slit her neck She threw up her food every night before bed She took some drugs, "it was better than a knife" She wasted her money, her time, and her life Her voice once was sweet, her eyes once were kind Until a single word mutilated her mind Her friends hoped it wasn't something they said Cause a few days later, they found out she was dead
$$$_____$$$$$$$$$$$$$$$_$$$_______$$$_$$$$$$$$$$
$$$____$$$____$$$____$$$_$$$_____$$$__$$$_______
$$$____$$$___________$$$_$$$_____$$$__$$$_______
$$$_____$$$_________$$$___$$$___$$$___$$$$$$$$__
$$$______$$$_______$$$_____$$$_$$$____$$$_______
$$$_______$$$_____$$$______$$$_$$$____$$$_______
$$$$$$$$___$$$___$$$________$$$$$_____$$$$$$$$$$
ME!!!!