About
Heya!
I'm wisp-chan, call me wisp or wispy. I'm in graduate school for an MPA. I'm pretty friendly and fun. I enjoy chatting and making friends and a million other things. I'd be glad to get to know you better as long as you're not stupid or racist or just a plain jerk. =) <3
I love comments and messages as long as they do not consist of begging or spam. Please do not send me random friend requests... I like to know you a little before I friend you.
My usual Gaia haunts consist of zomg (normally ps farming, but elsewhere as well), Dressing Room, Chatterbox, and the Exchange :]
~~~~~~~~~~
Okies! So I finished my profile... its okish I might add or change things. weeee CCS theme.
PS: I am MADE this with photoshop so don't you dare steal it!
~~~~~~~~~~
I love Art and thank you everyone who has made me some!
A collection of art done by amazing Gaians for me
heart
Click Me Click Me!
~~~~~~~~~~
Oh Em Gee My DREAM AVI
~~~~~~~~~~
Stuff I want on tekteks lolz:
*
*
*
*
heart
Arena Results!
heart
~~~~~~~~~~
For general amusement... 2 pictures of me, and holy wow. I'm a real person :O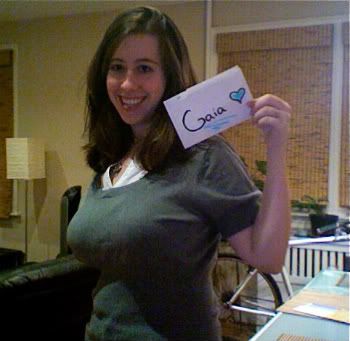 Friends
Viewing 12 of 121 friends
Journal
wisp-chan's Journal
We shall see...
Multimedia
Signature