About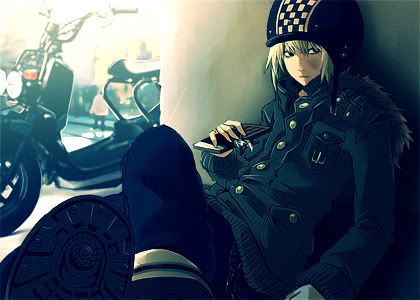 I'm Mello, anything else is unacceptable,
and quite irritating.
Take my chocolate, and die.
Give me chocolate, and I 'might' like you.
No, I wont share..Not even you, Matt.
Well..Maybe a little..
******** with me and see what happens,
I refuse to deal with your bullshit.
So that's about it.
Now Go Away.
-Mello