About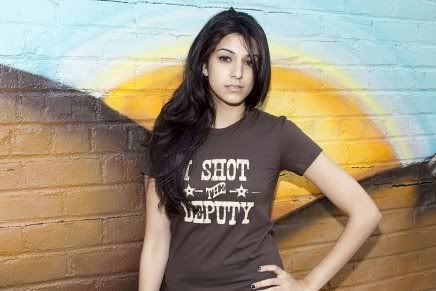 Yes me ^^^^

Total Value: 4,164,220 Gold
[Item Information]
Item List:
Dullahan's Edge
Compass of Seidh
Dream Town
Black Inked Mask
Infernal Spirit 3rd Gen
Black Gloves
G-Rave Belt
Yang Tech
----------------------------------------------------------------
Who am I? I am Trinity, ...What am i like? well....
A life in the Making:
I am Trinity, and I'm proudly Hawaiian, and Russian. However, I moved to America 12 year's ago.
My life pass's by, both noticed by some, and unnoticed by others.
You can love me, or you can hate me, I could not care any less.
For every girl with a broken heart, there is a boy with a glue gun...Keep that in mind.
Everyone has opinion's, it's high time that everyone in the world need's to realize this fact, and move on when they hear something they don't like.
I play the guitar, piano, drums and bass and i love what i do.
In time, people will realize that not everyone is here to comfort you, You just need a little bit of tough love, and a little bit of quit your bitching. I, is an excellent example of the though love type, quick, simple, and straight to the point.
I don't do internet dating.
If their is one thing that anger's me more than any other, it would be male's treating female's like they were trash.
I'm not a fan of the mass amount of male's and female's alike that believe they are "Gangster's", that is only a further depredation in society, you people, are not "OG flying up in dis hurr heezay, yo."
Wearing red, or blue, in gaia, does NOT make you a member of a gang...what sort of self respecting "Crip" or "Blood" is going to be seen playing a virtual life simulator?...what...are you "up in deez here crib's bustin' they gaianz capz dawg."?....I think not.
Contrary to what is no believed, Vampire's, do NOT sparkle in the sunlight.
Having an amassed amount of virtual monopoly money does not dictate your ability to look well on gaia.
Life, in contradiction to the generalization to many a hormonal teenager, is not easier when you leave home, it is not candy and gumdrop's, and not all of your future plan's are going to be realized without an enormous amount of effort on your part. Trust me on this one, I do indeed know.
If you live taking everyone's opinion of you as a life and death situation, you will die many time's.
It is best to never weigh your heart on a scale, instead, use word's and logic to define the existence and meaning of your emotion's.
Realize that the generalization of mankind will become naught but a contradictory thought amongst the stone foundation of that which is society once it has come to attention that life truly is unpredictable, and you cannot plan every small detail in your existence upon the Earth.
Live life, be it for the day, the week, the year, your love, your life, is just that, yours. You need to allow yourself to be in your own shoe's before putting yourself in another's and automatically assuming that you grasp that which is the concept of their life. You will never understand, if you do not come to term's with yourself first.
Calling somebody a "f*****t" a "homosexual" or any of the slang term's that people use these day's, is not an insult, and does not make your problem's go away.
Love and Hate are two side's of the same coin, there cannot be one without the other, as such is with light and darkness, there will never been a day that the sun is shining and there are no shadow's to be found.
In no way do I claim to know everything, and I realize that I too, am still in the process of learning what it is to be alive, do not assume I believe myself above the rest.
This is me...
~~more of my thought's will be added as life move's on, until then, think about what you have read here, and move on with your decision's.~~