whoreganic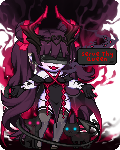 Details
Gender

Female

Birthday

08/02
---
Interests
Favorite Movies/Anime
Favorite TV Shows
Favorite Reads
Favorite Music/Bands
Hobbies/Interests
About
Wahts up betches.
Names Gena.
You can call me Gen, bitchface... Whatever floats your goat.
Im in college.
Music major, woot.


Pizza

Food is the love of my life.
I have this coffee addiction, man.
My indecisiveness is the reason why
I buy disgusting drinks at Starbucks.
Im an awkward piece of s**t who gets
distracted by shiny things like a ******** bird
and am easily bribed with food.
I put off responsibility by acting as if I'm busy but actually do nothing.
#weebalert
K bye scrubs.
Meh ugly Faec
Art

Stupid names I wasted gold on.

Dont Rustle My Jimmies
Poopscicle
Give Me Your Pixels
CUNTAGI0S
O c t 0 P u s s y
50 Shades Of Rape
I pee on noobs
C U M F 3 T T I
Sexual Vibes
cumfart
Darude Fapstorm

Multimedia
Signature