Stalker information
Hello there, my name is Amanda, but you can just call me Fang. I am a Graphic Design and Digital Media College student who has a passion for drawing. Due to my assignments I am rarely on gaia, however I am currently trying to reconnect with it as well as my previous friends from on here.
I am a real animal obsessor and, unlike many others, have never been able to favour either cat or dog. I just love them both! They all have their own good things and bad things about them. I am very passionate about animal welfare and trying to help creatures.
I have always loved drawing from a very young age and wish to, some day, illustrate my own Graphic Novel and, in a lot of ways, I have gaia and my old close friends on here to thank for that; they always inspired me with our Roleplays and always encouraged me. My real obsession are kemonomimi characters (Humans with animal features, like a neko; NOT to be mistaken for an anthro, which are animals with human features). Here are a few of my favourite characters:
Anderson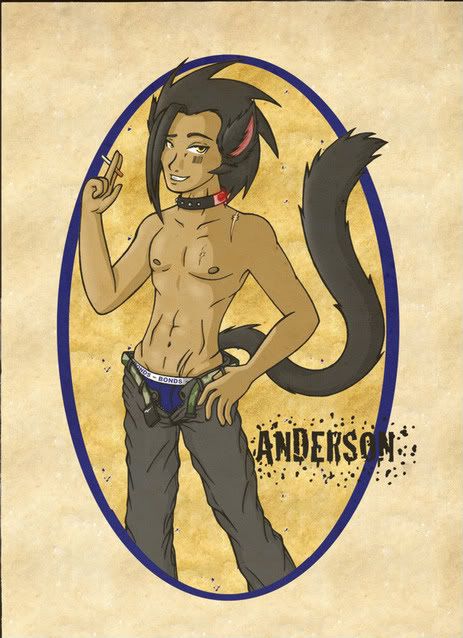 Age
:
-18
Species
:
-Experimental Panther (
Panthera Onca
) Kemonomimi
Abilities
:
-Can give the illusion of being invisible.
-Can split himself into three clones of himself
Taro
Age
:
-17
Species:
-Velociraptor Kemonomimi
Abilities:
-Can run up to 70 Miles per hour
-Can jump 7 meters in a single leap
More of my art at
http://white-fang-demon.deviantart.com/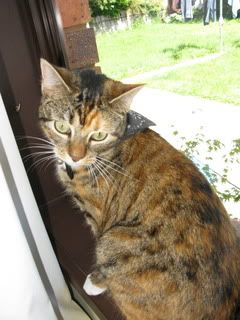 My cat Tora (Tiger, brat, mew) and my dog Kiora (kiki, key,baby).
Tora is an unknown breed of cat, probably just a mix of random strays, she is just over a year old and a completely inside cat, as I live in a city and would just die if something happened to her. However, she does occasionally partake in car rides.
Kiora is a pure bred, Siberian Husky who is, currently, just over seven months old. She is very intelligent and loves to run around with her housemate, Karo, the German Shepherd.