About




JOIN DATE:

9/25/04


NAME:

Sasha or Sashi


AGE:

35yrs old


SEXUAL PREFERENCE:

"Hetro-Flexible"


STATUS:

Bored


LOCATION:

Salina, Kansas, USA


INFO:

My family, animals and music is my entire life. If I'm not hanging out with or listening to either of them you can find me writing vampire or some sort of demon related stories. Writing is a passion I love expressing. And I express it daily. I'm also a huge computer nerd. My laptop was recently passed down to my brother because I updated and got a desktop again. lol. I'm a pretty easy going person, I don't really get fired up over much. But I don't like people flaming others, I do get defensive if people are picking on others. That crap ain't cool.


MUSIC:

Avenged Sevenfold (RIP Rev), Papa Roach, DeathStars, Guns-n-Roses, Nine Inch Nails, Dethklok, Coheed & Cambria, Saosin, Silverstein, Sonic Syndicate, Rammstein, 30 Seconds To Mars,

Good Charlotte

, Mest, Linkin Park, Yellowcard, New Found Glory, Blink 182, Sugarcult, Green Day, Ozzy, Def Leppard, Limp Bizkit, The Deftones, The Distillers, Hoobastank, Puddle Of mudd, The ataris, Sum 41, Disturbed, Marilyn Manson, Rev Theory, Orgy, Simple Plan, Eminem, Breaking Benjamin, Eve6, Saliva, Nickeback, HIM, Led Zepplin, Alice Cooper, AC/DC, Fort Minor, Hole, Nirvana, Poison, Motley Crue, Ratt, Skid Row, Firehouse, Seether, Three Days Grace, Halifax, Malice Mizer, Dir en Grey, Do As Infinity, Ayumi Hamasaki, BoA,Tomiko Van, Tokio Hotel, The Rolling Stones.


BOOKS:

First off, I love William Shakespear, and Edgar Allen Poe.. I don't tell many people that, but I'm a poetry nerd >.> Harry Potter, the Hobbit, Lord of the rings, Any thing Stephen King is bound to rule! Biography books are good too, Ancient Egypt, Asia, etc books are good, marine life books, Asian cook books, books on how to speak different languages, Books about wither Dragons exist or not, Guilty Pleasures, The Laughing Corpse, (The Anita Blake Series)


MOVIES:

HORROR!! comedy, movies that grab ya by the seat of your pants and make ya feel sick cause your that nervous for the characters! My favorite movie of all time is The Lost Boys. Then there's Teenage mutant Ninja Turtles 1,2,3. Secret of the Nimh, alot of older movies, the ones from the 50's, black & white horror movies, like the day the earth stood still, those kinda movies, and some of the really creepy a** movies form now, yeah Even the WORSE horror movie has it's props, it can be scary if you want it to be. It's just you. If your a chicken s**t, chuckie will scare ya, but if you aren't it's the supernatural/demon movies that get ya, like me.


LIKES:

WRITING, video games, computer games, reading, vampires, werewolves, anime, reg cartoons, koi goldfish, fire, magic, dogs, cats, rats, SLEEP, Shiba Inu's, Inuyasha, computers, Guitar Hero (1-2-3 & 80's rock), Mosh pits, Gaia, guitarists (LOVE them!) DDR, Babies ( sweatdrop ), Halloween, Scary movies, camping, kittens, aquariums, Greek mythology, old muscle cars (Mustang, Camero, etc!)


DISLIKES:

Haters, Beggers, people who are just straight up mean, brats, out of control children, rude people, sharks, snakes, pecans, guilt trips, bras (THEY'RE MAN MADE TORTURE DEVICES!!!) People who interrupt others, people who use the word "Duh!" or "Oh yeah"




Click Here->~*Who I Am*~ <-Click Here
Those who have helped me:

IxI Angel Of Death IxI, Jkowl, revgirl13. Thanks guys, I really appreciated all the help

smile

But Gaia found the creep who stole my stuff and gave it back

biggrin

(again)

XxKataklysmxX is my little brother in real life. Ya can add him up too, but ignore the random things he says. He likes to think of himself as a "comment/pm prankster" and Hemostrat and Prince_Of_Extreme_NIk are my brothers from other mothers.

PEACE OUT ALL!

People who have donated:

Arcane Toaster, Kaiserhex, StarLight Pixel, LOST528, Jayne_Pretender, Embrassez_un_chat, IxI Angel Of Death IxI, Hemostrat, ninjakatana, Jkowl, I-Give-Hobos-Pudding, LillianPaige, Legacy-A, ethereal_bounds, Sixx_A7X (

heart

)
wahmbulance
I donate at random! So no begging.

wahmbulance


People I've donated to: tears_of_darkness09, Kaiserhex, Hemostrat (my brother from another mother) noel.11, Midnight Crunch, LOST528, Jibbs23, aerith7000, lil jk42, dark black forest seeker, [sinister-wishes], jades_sexy_beast_back_off (my brother), Gameboyplayer (Cousin), Ankorin, raynasaber, slapthefatcat2, digital_universe, ninjakatana, calmkechi (My mommy), Kringleman, Lighthousefreak2,Flyboy92, Senshi_chan, Bjorn_Byrinson, colin mocherie, Arimermaid, par408, Laura Bozzo, Eien rose X-AxL, jorjorbonks, Haz_V_C, Jade-34, Saint Lazarus, Tsuchikage-sama, Cheap-Hugs, ethereal_bounds, PSYCHO TEDDIE, The-Unseen-Sky, Akemi Murakami, iluvtarepanda, Oelai, N1njar0, Lady Lefel, Automaton_of_Tyche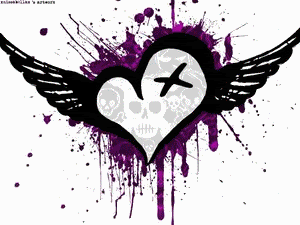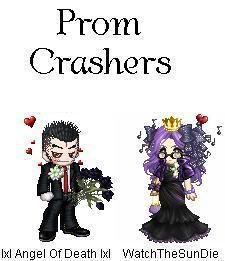 Friends
Viewing 12 of 13 friends
Journal
WatchTheSunDie's Journal
S
i
t
A
n
d
W
a
t
c
h
T
h
e
S
u
n
D
i
e
.
.
G
o
o
d
b
y
e
...Something else to forget to update...
Multimedia