About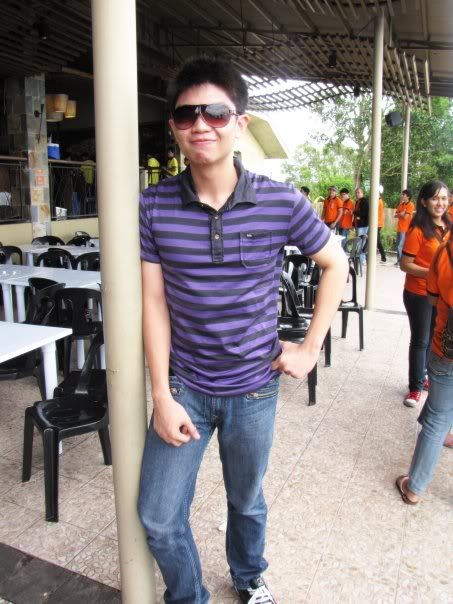 I'm Miguel Francisco C. Garcia
I'm A Little Young To Be In College
I'm A Very Random Person Sometimes
talk2hand
I'm Happy the next thing you Know
I'm Angry
I Enjoy Sweets And Stuffs That Sometimes Others Think That its Weird
I Enjoy Cold Nights And Dark Places Where I Can Contemplate on My Misery
Surfing The World Wide Web, Playing Defense of The Ancients,
Watching Anime Online , Reading The Manga And Making My Other self Rich in GAIA online are My Favorite Hobbies
Sometimes When I'm Alone I Cook Something Out Of The Fridge
Because
"Cooking Is Way To Know Others And Even Yourself What you feel ,
What you want , and What your inner self taste like..."
It's Silly but True I am sometimes quite in the presence of other
people Because I Sometimes Watch Their Movements to Know What Their Feelings, Attitude and Likes Are
I Believe In The Supernatural
Because:

"Whether you know about it or not
,Whether you acknowledge it or not
,Whatever Exist, Exist"
I Don't Want To See Others People To Get Hurt ,
Be Criticized or Be Given Shame For I Believed That :

" Giving Pain to others Is Like Killing And If You Kill Someone You're Gonna Carry A Burden of Killing,
Yet So Heavy it can Even Kill You As Well Due To The Pressure It Bestows You"
I Don't Hesitate To Try Something That I Haven't Done Before For:
"Instead of regretting what we cannot do ...
Its better to do anything thing we can do.
Even If What We Do, Doesn't Bring us to our final goal,
It brings us much closer to it."
I Believe That Change is relevant
to Life For Life is Also Relevant
to Fate and Fate is Also Relevant
To Death Because:
"You cannot return to the time when you didn't notice any more that you have also changed"
That's Why I Like To Meet Other People,
For Other People Bring Forth Change to ones Life Because:
"Everything Lives By Blending,
Interconnecting and Mutually
Influencing One Another Even a
Merely Trivial Meeting Brings
About Changes Of Both Heart And Body"
I Want To Make Meetings Last Because:
"We May Meet Today But We May Not Tomorrow ,
Time Never Repeats Itself"
And:
"People You See When They Must Meet Someone They Meet The Person
They Must Meet Because Everything Is Inevitable and Parting is the Same As Well"
I Believe That:
"There are Two Types of Memories The Memory of the Heart And the Memory of the Body ,
Sometimes if the Heart Forgets the Body Remembers"
Because:

"No Matter How Long ago It Was ,
Losing the Most Important People in Your Life is Still Hard to Forget You Will Still Feel Lonely"
align=center