About
~Donators~
Sora Keyblade Warrior- Death Whisper, Inari's Beads, 8k
Koneko Aishiteru - 1k, Sakura Fluff Plushie
DorkieexMwalk - 29k
NIKE-BEAST - Mythrill Armor
Dream Avatar:
Total Value: 1,644,868 Gold
[Item Information]
Item List:
Demonic Wind
Inari's Beads
Black Heartbreaker Jacket
Gothic Veil
Snowbored Pants Red
Black Goth Boots - M
Ancient Katana
Ancient Katana
Yama no Tamago
Those Black 90s Gloves
Black Spacey Body Suit Leggings
Black Spacey Body Suit Top
Fav Song Quotes:
"Step back, take a second look inside yourself. From the outside you can see someone else staring back at you. It's your reflection" -Pillar "Staring Back (Reflections)
"If i let it go, If i let this go, If i let you go, would the scars continue to show?" -Escape The Fate "Let It Go"
"So much for the past year, i'm going down the drain with all the alcohol and pain i got from your eyes. oh your eyes, i'm burning out my bedside, and i'm rotting out my insides slowly" -Senses Fail
"Everyday Is A Struggle"
"This island has become an ocean, and my boat's too little. The waves are crashing in, and I can't save this sinking ship" -Senses Fail "Lost and Found"
"say it's true, or everything that matters breaks in two. say it's true, i'll never ask for anyone but you" The All-American Rejects "Another Heart Calls"
"Is someone getting the best, the best, the best, the best of you? Has someone taken your faith? It's real, the pain you feel. Your trust, you must confess" -Foo Fighters "Best of You"
"Your an angel, and i'm a devil. But we'll meet somewhere in between" -Hawthorne Heights "Somewhere In Between"
"Without you, is how I disappear. And live my life alone, forever" -My Chemical Romance "This Is How I Disappear"
"Would you make a mark by mending a broken heart? You know it's never too late, to shoot for the stars reguardless of who you are. So do whatever it takes, because you can't rewind a moment in this life. Let nothing stand in your way." -Nickelback "If Today Was Your Last Day"
"Dad you were there when nobody was, I followed your lead now i'm proud of what I've become. Mom, i wish you would of tried a little harder, maybe catch a show or 2, woud that be such a bother? To all my friends, where do i start? i know i'd be dead without you in my heart" -The Spill Canvas "Appreciation and the Bomb"
"If there's one thing i've learned, it's that we never feel the heat until we get burned. and we try so hard not to die, sometimes we forget to appreciate life" -The Spill Canvas "Appreciation and the Bomb"
ok enough of song quotes.
now for my personal life:
Ever since a young kid i've been picked on and bullied, it was just how things were. It still continues to this day, but it's died down alot. when i was 9 years old my father passed away 2 weeks after my grandmother and 3 days before thanksgiving of lung cancer. It was hard recovering from that. Somtimes i feel like having a best friend is a jinx, cuz they always end up leaving. My favorite music genres are: Emo/Screamo, Alternative, Hardcore, and of course Metal. My favorite band is Bullet For My Valentine. To this day i still think Power Rangers is da s**t. Hot Topic is the greatest store on earth. Cirque Du Freak is greatest book series ever. and life has improved alot since i was a child. In 8th grade i learned who my true friends were. One day i came to school with cuts on my arm, and thoughts of scuicide. Yep, i've been down the emo-road. I still kinda am, but i'm not ever going as far as I did back then. My friends helped me understand that to improve ur life, u didn't have to die. TY TO ALL MY FRIENDS, IF U WEREN'T THERE I PROBALLY WOULD BE DEAD RIGHT NOW. i feel like my family never really cared much about me. my brother used to also bully me as a kid, it's a brother thing. i feel like my dad was the only one who truely understood me (even though he's gone now v.v). I'm the kind of person that needs to be free, i don't do well with restrictions. My mind and imagination is a very dangerous thing, i can imagine the worst things happen to me, sometimes to the point of crying. As for dreams, i used to be very ambitious as a kid, but that ambition has died over the years. my hopes for the future is to either pick up guitar and play in a band, or become a video game designer. they are the only 2 dreams i have left. and these are my famous last words: Music = Life.
Now most recently i have learned that I am a direct descendant of Benjamin Franklin on my mom's side of the family. Also on my dad's side of the family my distant uncle is "Pee Wee" Gaskins, an American serial killer who was linked to over 100 murders.
My life of right now "Reverse/Rebirth":
everything is starting to piece itself back together. i'm finding hapiness, this ringing inside my ears has faded out, and i can hear clearly. i can see life for what it is now: something to be respected and cherished. i love my life right now, it's not everything i asked for, but then again i'm still happy. my brother is trying to help me, all this meaningless drama is over... i'm just satisfied. i'm starting to peel off of these scars that i have leftover, so i can see my new self. and i have found meaning. TY ALL <3
"No matter how much darkness we fall under, can we always see the light?"
the answer is: depends on how hard you are looking. this world is made of both light and darkness, if you find yourself in the dark, look for that light, you will find it.
CLASSY PEOPLES: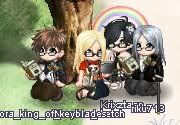 CHRISTMAS:
TOWNS MEETING: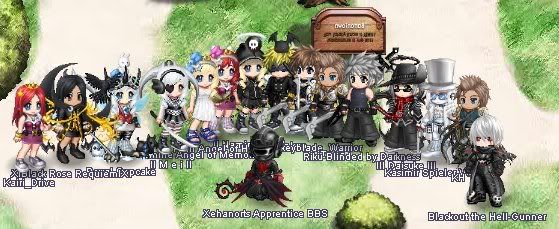 REMEMBER, DEATH COMES FOR ANYONE AT ANY TIME:
RIKU AND HIS SHADOW:
Pimpness 1: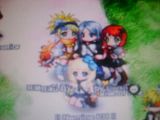 Pimpness 2: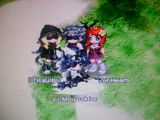 PAJAMA CLONES WAVE:
SAVE OUR SHOPS:
Durem Pride:
"A day may come when the courage of Durem fails, when we forsake our friends and break all bonds of fellowship but, it's not this day. An hour of woes and shattered shields, when the age of Durem comes crashing down, but it's not this day! This day we fight! By all that you hold in good sight, I bid you stand citizens of Durem! FOR DUREM! WE SHALL BE VICTORIOUS!"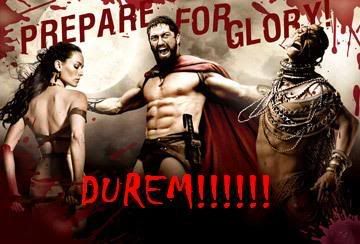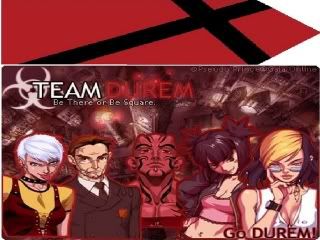 Friends
Viewing 12 of 41 friends
Multimedia
Signature
Dark Halo Quest Finished
Ty To All Who Helped