About me
Hi!!!-.-
Im not that friendly among people but I guess ill try(not really),
most of the time Im sad for some personal reasons.
Likes:
Wolves
Foxes
Fire
Dislikes:
Animal Haters
Mean People
My theme song:
Tourniquet.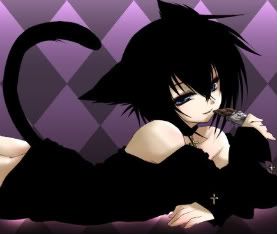 I just adopted a Neko!
Name:Black Rose
Likes:Blood, Wolves and Black Roses.
Doesn't Like: Animal Haters and Vampires.xD
Owner:Visious GothRose
You can adopt one too!
Adopt me!