About
ABOUT ME

I'm a 21 year old female with the mental capacity of a 7 year old. I have a bizarre obsession with penguins - not in any kind of dirty way, I just think they're ********' hardcore.
I'm a budding guitarist who can't actually play guitar that well at all, haha. I've been playing for two years and I'm not doing too badly. I'm what many people consider a commercial metalhead, meaning my favourite bands are of the metal genre - in most peoples eyes - but they're well known. I do apologize for this. How dare I like bands that people have heard of? I would like to stab Pete Wentz in the eyeballs and punch Ryan Ross in his mangina.
I'm a complete horror whore. I hate namby pamby 'Diet Horror', remakes of J-Horror, anything starring the latest teen heartthrob - except Shia LaBeouf, I have a little bit of a soft spot for him. But short of the quite brilliant 'Disturbia', PG-13 ain't for me. ******** atmosphere, where are the exploding heads?
Moonlight pwns your mum. It is my favourite TV show. The only thing which matches up to it is n**/Tuck. I seem to have a thing for Aussies playing Americans. Julian McMahon and Alex O'Loughlin. Both quite lovely. My media is a fanvid made by me set to this show.
I'm a slasher. Yes, one of those terrible people who take your favourite bands and relentlessly shove the boys into compromising positions. I tend to focus on Avenged Sevenfold slash. My favourite pairing is Synyster Gates/M. Shadows, probably because they're my favourite boys from the band. [They were the nicest to me when I met them and Brian is just... well, he's ********' Brian]. I have written in a couple of other fandoms as well though.
On the subject of Avenged Sevenfold, I'd like to warn you. I am a very devoted member of the bands fanbase and have been for a number of years. They're such an innovative, original, talented, inspirational band. Their music transcends genres. They're just them. They've helped me through so much, they helped me fall in love with music again, they make me strong and proud of myself. There's no Vee without Avenged Sevenfold. You can either accept it or you can pass me by, your choice.
CURRENT OBSESSION

My two favourite actors of the moment, Robert Downey Jr and Shia LaBeouf.
I first saw Shia in the Disney series, Even Stevens when that was first shown, but never really took notice until Transformers last year. I first saw RDJ in Wonder Boys back in '01 but never really took notice until Kiss Kiss, Bang Bang in '05.
So I've liked 'em both since before their big summer blockbusters this year before other old school fans get snippy.
'A Guide To Recognizing Your Saints' is the equivalent of a cinematic orgasm for me, even if they never share screentime for obvious reasons.
Friends
Viewing 12 of 13 friends
Journal
Fangirlings and General Rambles of Vee Slayer.
I'm Vee Slayer. I'm a passionate music/film fan and I'm not afraid to let the world know who I'm bumming at any particular time.
Multimedia
Signature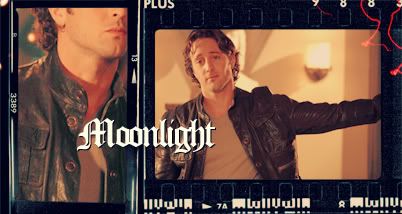 DESPERATELY CAMPAIGNING FOR A SECOND SEASON

[17/01/08 <3]