About
Hi, my name is Megan, you can call me Tron.
I adore films, music, reading and art.
I'm an art major, I enjoy drawing and painting and photography.
I'm taken and in love. <3
I love Tim Burton films and Quentin Tarantino films.
I adore Repo! The Genetic Opera and Rocky Horror Picture Show, as well as multitudes of other musicals.
The Nightmare Before Christmas was my very first favorite movie.
I'm obsessed with Harry Potter more than anything else.
I love My Chemical Romance, Emilie Autumn, Marilyn Manson, Cursive and Modest Mouse, to name a few.
I always enjoy chatting, so hit me up!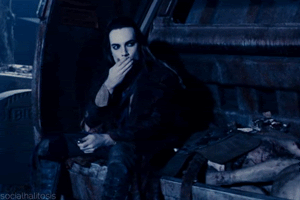 YouTube
DeviantArt
Journal
My Life as a Oddity =O
Be yourself. If anyone tells you different, don't listen.
Just me, ranting about what ever it is I deside to rant about at the time. =]
Multimedia
Signature