About
Im a Crazy Guy that is in luv with Jimy!!!!! <333
Real Life/Personallity
Name: (undisclosed)
Age: 17
Favorite Food
razz
izza and Lobster
Favorite Movie:300
Favorite Music: goth
Favorite Quote: "Today we dine in hell!!"
Gaia Life
Name: Vex
Prefered place: The Gaia Exchange (or friends threads)
Favorite Item(s)
biggrin
evils Tail, Nitemare Minis, Halo, Horns of Demon, And Some comons.
Current Quest: scarf
Things I like: Nice and kind people.
Things I hate: Hypocrits, beggers, assholes, attention whores, pricks, 'higher than thou' people, "I love you Because You got Some cool items" People.
Journal
Vex's Mind (Space for Rent)
My Life as a Mofo.
Multimedia
Signature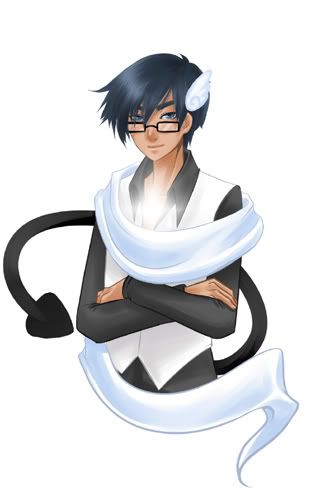 Give Vex aHug