About

hi there. i'm Tsuki. i'm a hyperactive person that loves to draw. okay, so my drawings aren't the best. but i like them. if you ever want me to draw your avi just let me know. i'll be more than happy to do it.
when i'm with my friends we have alot of fun times together. here is an equation that shows it.
me, my friends, sugar = a crazy bomb waiting to go off!

Tsuki is a Fangirl of
-Way to many people! lol


Tsuki hates
-Jr.'s butt (Sennari talks about it ALOT!)
-yuri
-Shion (she's a complete and total IDIOT!)
-Sakura (her forehead is so big it's gonna suffocate everyone some day)
-Tenten(she's gonna gain 2000 pounds some day! and she's a stupid character that no one likes!)
-chaosXKOS-MOS
-chaosX Mary (i want to push her off a cliff and run her over with a bus at the same time! *evil laugh* aww yeah i'm bad! you know it!)
-KibaXKankuro
-ShinoXANYONE!
-KabutoXOrochimaru
-CanaanXANYONE!
-Gaignun and his stupid huge gorilla like hands from the second Xenosaga game.


My RL Friends
-Sennari
-Tachi B
-Crusniks Moon-
-Nyanko16
-Karasaku
-Ichigo
-Miharu
-Yura
-Shagachi


Time for ARTS!
By: evelin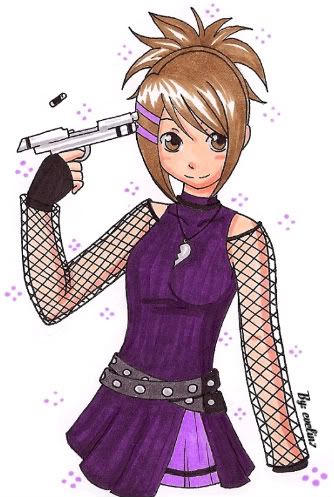 By: Bunny-chan


Current Mood: Prince of Tennis; Persona 3
Current Love: Tachibana; Kamio; Shinji!!!! ^///^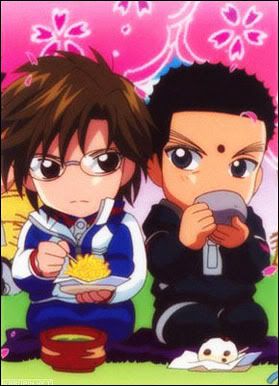 Friends
Viewing 12 of 38 friends
Journal
OC craziness!~
Multimedia