About


Me: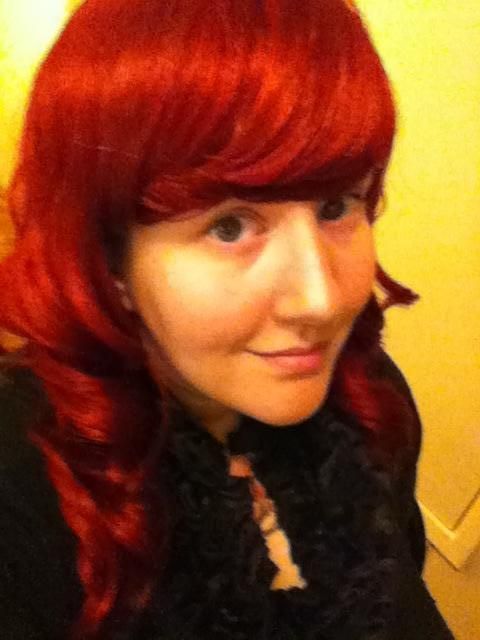 I am 25 years old, lesbian, and married to my life-partner. We have been together for several years, living with one another for most of that time, and are currently working towards owning our first home. My better half works full time, and my time is split between singing and writing. I have several pets, (cats, guinea pigs, and rats), and I like volunteering at the local shelter. My future plan is to attend college for Botany.

Other sites and games:
I'm not online as much as I used to be, but I still log in to various sites. I use Runescape, FLYFF, Secondlife, and several other forums. On RS, I'm not all that active, but I do log on now and then as Chelitora. On FLYFF, I'm basically only on for friends. On SL, I am active in several roleplay communities, (the main one being an awesome Marvel Comics rp world), and I am curently learning content creation.


Interests:
I like a variety of things. Singing, tennis, art, writing, the occult, baking, nature, swimming, hiking, anime/manga, and roleplaying. Now, singing is on the top of that list for a reason. c: It isn't really just a hobby, it's pretty much the main thing I do. I sing for events (Mostly for friends and family, or for groups that I'm active with) and occasionally to help out a friend of mine who djs. I'm trained in singing Classical and Jazz, but I also enjoy showtunes and folk indie. I finished my 8th year with my vocal coach recently, and he's done a lot for me. Music has helped me a lot with my anxiety, and I'm proud to have represented his program for so long. <3 I am currently teaching myself violin, and writing folk-indie inspired songs to sing with my partner. She might not have any professional training, but I could listen to her sing for days on end. When it comes to writing, I have a soft spot for fantasy. One of these days, if my ADHD calms down, I'll hash out some epic fantasy series that'll never be published. For rping, I have a habit of roleplaying gay males. It probably stems from my obsessive fujoshi days, when I was a scary yaoi obsessed teenager. Some bad habits never die. Now, I actively search for other rpers. I do original rps almost exclusively, with the exception of in-universe roleplays for various fandoms. I'm up for almost any genre, just brainstorm with me.




Mental illness:
This is a touchy subject, but I feel a need to cover it. Gaia /should/ be a safe place where topics like this one shouldn't need to be explained, but recent events have made it feel necessary to me. I suffer from PTSD, Panic Disorder, and GAD. If you make me feel unsafe, I will block you. In most cases, I will report you directly to a moderator. If you take an abrasive or confrontational tone with me, our discussion is over. I will not argue with you, and I will not place myself in any environment that makes me feel uncomfortable. To me, there is no discussion in the world that is worth risking my own mental health. I have a partner, a family, and friends who are affected by my panic attacks, and I feel that I have a responsibility to them to remove myself from any situation that may cause one.



Guilds: Open
Friend request: Semi-open