About
Before you ask:
The photos on my site are really me !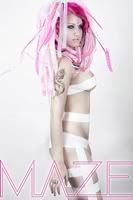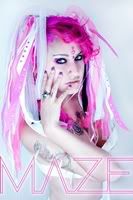 Hello ! My name is NEYney. I am
18 years young
and living life the way I should live it at 18. I am currently
single
and plan on that until that right person comes about. Before anyone asks,
yes I am a model
. I have been modeling since I was the age of 17. Yes I do model
nude
, and truthfully I can
care less
what people have to say about that. I am 18 years old and it's my given right. I model nude because I believe that the human body is a wonderful creation and should be recognized for something
more
than just sex. Yes, I have my s**t talkers, but you know what, throughout my years, I have heard every name in the god damn book. No matter what anyone says, I
will
still succeed in what I love doing. Nothing will make me any less of myself. I do my own hair and make up. I have taken
2 years of cosmetology
and will be going into my 3rd year. I have many goals in life and nothing will separate me from them. I may come off as a vain person, but that will never be my lifestyle. I, as well feel like I'm fat or ugly sometimes. No one is perfect. My passions are tattoos and piercings and any other body modifications. In my opinion, I feel that body mods are the one thing that was missing when born. People who think that individuals with tattoos are scummy, instigating and cruel are people who need to have an open mind. Tattoos are art, not a personality change in someone. When people look at me, they may think I'm very intimidating. In all honesty, I'm one of the
nicest people around
. Yes I am a
bisexual
female. Please people lets have an open mind. If you can't take me for who I am then please
get off my page.
heart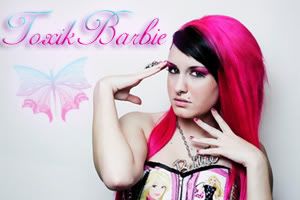 Friends
Viewing 12 of 206 friends
Journal
Nothing Else To Say
show me not what your supposed to earn
for this is all on my concern
was it something that was all a lie
was it something that you ment to hide
was i someone that you didnt want to show
was i someone no one wanted to know
hate me if it would make you feel good
make me as discontent as you should
[chorus x2]
i don't have to take your hand
i don't have to listen to your words
i don't have to feel this way
but because of you
i have nothing else to say
when i wanted to tell you im sorry
i turned back because of the guilt i would feel
for my heart was for you not to steal
i shatter at the every thought i think of you
i concieve the pain i feel when i mention you
was i someone that you were afraid to see
was i the person you didn't want me to be
make me as discontent as you should
so hate me if it makes you feel good
[chorus x2]
i don't have to take your hand
i don't have to listen to your words
i don't have to feel this way
but because of you
i have nothing else to say
[x4]
so take this theory of mine
and never leave it behind
Yes I write songs :]
Multimedia
Signature