About
Hey, Im steph.
here are the basics about meh!!. ILove YAOI.
I LOVE RANDOM PMS.comments make me happy even if you dont!
.
MY FAVORITE THINGS OF INTEREST ARE PIERCINGS AND TATTOOS, EYELINER AND SPARKLES
.
MARIAH MY BEST FREND 4 EVA THERES NOTHING LIKE HER.I APPROVE OF ALL LOVE I SUPPORT GAY MARRIGE I AM A VEGITARIAN,
SONGS MAKE ME HAPPY! I LOVE
TECHNO
.
MEH
PETA2.COM FOR THE ANIMALS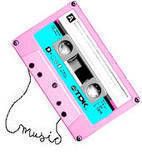 Amazingly cute pic made by Gay God6
Oh, kiss me beneath the milky twilight
Lead me out on the moonlit floor
Lift your open hand
Strike up the band and make the fireflies dance
Silver moon's sparkling
So kiss me
[
Friends
Viewing 12 of 16 friends
Journal
My nOtEs
...
AwEsOmE
Multimedia
Signature