Thing About Me
Yo all... The name is -Toxic- C O M D O M
Please too meet all...
<3
Real life and online life are different worlds in my eyes. . . In other words... I do not take online to real life~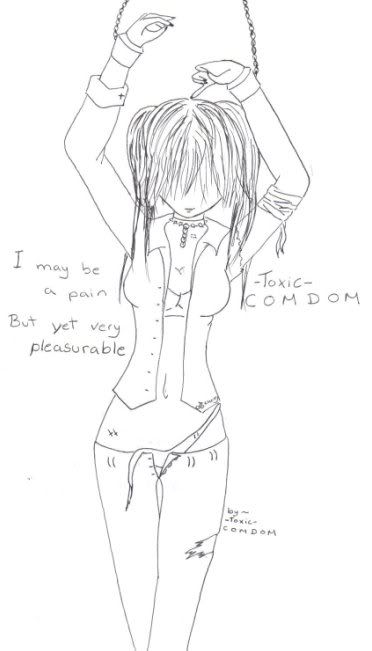 Drawn by... ME!!!! <33333
Personality:
I shall describe myself with one word... Here it is: b***h
What I like in man:
Rich
Perverted
Evil
Romantic
Who give me a lots of stuff
Likes:
Manga/Anime
Drawing
Reading - Currently reading Tormented from the Fallen Series
Cooking and Eating
My friends
Music
Singing - But I am tone deaf and make ears bleed
Painting
Watching T.V. and stuff on the PC [No... Not porn! Only Yaoi <3]
Perverts!
Bondage and Romance

Dislikes:
People who annoy me
People who label or do not like me before knowing me
Others stuff...
This what I look in real life: