About


Not Jess, Jesse, Jessie, or Jessica.

Jessi.

[Suck] it.

I'm 18.

I pretty much [hate] guys.

I'm a [nympho]-maniac.

I love to be provokative and [sexual].

Get [over] it.

Call me a slut. [I love it.]

You're just jealous because no one [wants] you.

I [am] too good for you.

Go [cry] about it.

I wont send you [n***s] so dream on and get a [life]

I love being [hyper] and random.

Get [used] to it.

I love love love [having] friends.

But I can [lose] them as easy as they come.

With no [heartbreak] on my end.

So don't give me you [guilt trip] or pity party.

I don't [want] to listen.

I don't play [all the time] because I have a life.

Try [it].

Don't you dare [beg] me, because that never works.

I love love love to draw, sing, take pictures, and just be totally out of wack [creepy].

[Love] it.

I love love love doing and [receiving] signs.

[Make] one.

Go ahead and ask me for one, you [WILL] get it.

I will tell it [how] it is.

[Painful] or not.

Thats [pretty] much it.

I am [the] s**t.

[Deal] with it.

Kbai.

I have a beautiful [son].

His [name] is Cameron.

Born [09/08/07].

I don't [care] what you think.

Don't [judge] me.

Friends
Viewing 12 of 38 friends
Journal
ToughCookies' Journal
--Whats inside a twisted mind--
Eh.. Who knows what's in here.
Multimedia
Signature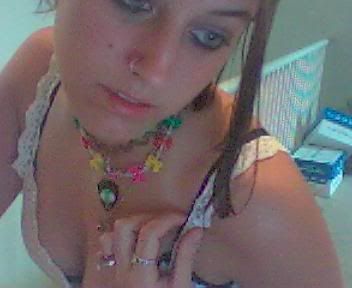 --Take me baby, or leave me.--


Click here to feed me a Rare Candy!