About
Name:
ehh, just call me mimi
Age:
old enough
Gender:
Female
Favorite book series:
Harry potter! But i also like Daughters of the moon, gossip girls and the Uglies, Pretties, Speacials trilogy.
Favorite food:
Spagetti!
Favorite Anime:
Furuba! Or fruits basket as many of you all know it as. It's ta smex
Favorite musical
The wedding sing has taken the lead!!! *drools over stephen lynch* but i also love RENT of course! But I do love beauty and the beast. Phantom of the OPera is smexy too. And the lion king has it's moments. And who could forget the first real musical i ever saw: Grease!
Favorite movie:
Ooh, thats a tough one. I like the X-men movies along with the harry potter ones. And who could forget pirates of the Caribean? And all those awesome disney classics? And all those other great movies in which i cannot think of at the moment?
favorite show:
hmmm i used to watch what i like about you religously! I also enjoy Avatar TLAB as well!
Favorite Game:
ooohhh a toughy! LOVE the mario games, love zelda games, any awesome rpg will do!
Favorite Band:
Sick puppies, My chemical romance, Panic! At the disco, FOB, maroon 5, Cobra starship
Favorite Candy:
A chocolate bar with gummy bears on top.
blaugh
Favorite place:
New york city! Center of the universe. (Florida comes as a close second)
Dream Vacation:
BAHAMAS!Italy! France! United kingdom! Greece! Japan!
ehh thats all i could think of so deal with it!
This is my ball of fluff: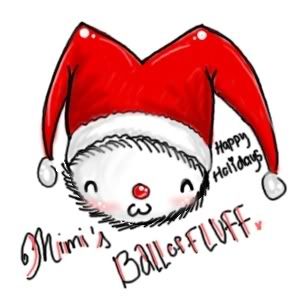 Isn't she cute? I
heart
my ball of fluff
Friends
Viewing 8 of 8 friends
Journal
Avi art!
I can't fit all of my avi art in my profile, so I'll put some in here!
Signature
There is no future, there is no past
I live this moment as my last
There's only us, there's only this
Forget regret, or life is yours to miss
No other road, no other way
No day but today