About
ONE SMALL PORTION OF MY HAPPINESS IN THIS THING JUST CAUSE IM IN A GOOD MOOD FOR SOME ODD REASON!
Hello there I am X-Batty-X... but my name is Paige... *hides in shame* i hate my name... ANYWAY!!! er... ok. So... i kind of sorta hate me life sometimes... (a lot of the time..) but i try not to let it get to me although it usually does... i am very unhappy in so many ways but i seriously try to stay as happy as possible... so dont be surprised if im sad! I love My Chemical Romance...!!! overly addicted you could say... (teehee) GERARD WAY=LOVE! ... sorry. I am a member of the traveling wonderland asylum... which most of my friends sort of are.. Kai is meh buddy! her and i are like... awesome like that. KAI LOVES MIKEY! sorry... i am kind of annoying arent i? yeah im sorry... but back to this... er... thing... kai is one of meh bestest friends... (iamerican idiot) melly... (falloutgirl_95) if my freaking umbrella buddy! she PWNS you all! bamdog is hannah and her and i have soooo many inside jokes its insane.. she never comes online btw... er... ok now for the importances of things... i love vampires and yeah.. i like to read. horror anything is absolutely wonderful. i love scaring the absolute s*** out of my self its crazy. halloween is my favorite holiday...i listen to a lot of screamo "emo" rock punkish music. i love to draw... i am a big doodler... hahaha i have my own stick figure comic series... <333 i love to write... i am probably the best writer in my classes... i am really sensitive... i say im sorry a lot... if you havent noticed... i hate doing something wrong and when i do i overly apologize for it. ummmm.... i love the rain and wind and cold darkness of things. and..... er... yeah! please dont be afraid to talk to me... i wont bite... i swear.
note to you: i am just as messed up as every person in this world so dont think im a freak cause you are to in some way.
there is one girl who is just as messed up as you are and- at least im not afraid to admit it.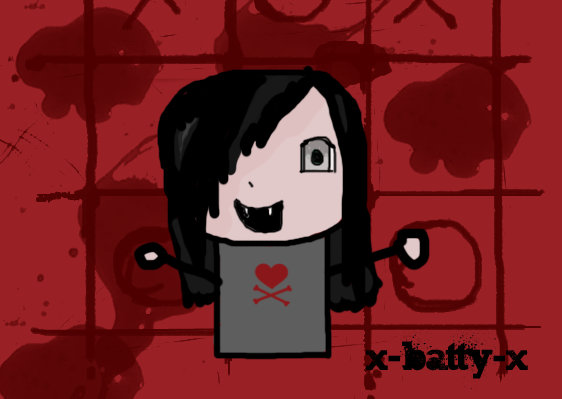 MEH BESTEST UMBRELLA BUDDY EVAAA DREW THIS OF ME! I LOVE YOU MEL!!! <3333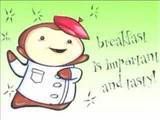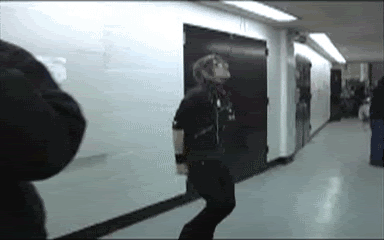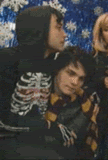 Donate if you can! [THANKIES IF YOU DO!] I Fully APPRECIATE IT!
Total Value: 404,266 Gold
[Item Information]
Item List:
Lex's Dark Gloves
<3
Wonderland
Shadow Spirit
Purple Umbrella
<3
Red Heart Balloon
<3
Grace of Aphrodite
Gothic Veil
Gothic Veil
Enchanted Book 3rd Gen.
Death Whisper (4th gen)
Alruna's Rose 11th Gen
Total Value: 201,296 Gold
[Item Information]
Item List:
Long-Stem Black Rose
<3
Lex's Dark Gloves
<3
Oculus Mythica
Onyx Milady Bodice
Striped Stockings
<3 (THANK YEW KAI!)
Black Eye Stripe Tattoo
<3
G-LOL Dark Mistress Skirt
<3
Black Tie
<3
Castaway Black Boots
<3
Cloud
(Donations will be appreciated... thanks! <333)
*cough* I um... made this profile... if you can actually see it, (cause i cant...) please comment! thanks! <3333
OH!!! and by the way...
YOU CANNOT DESTROY ME!!! XD Ohhh noes. XD