About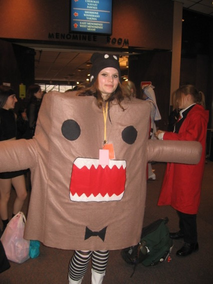 One word. I'm lazy. and because of said lazyness I am just going to copy and paste my about me paragraph thing from my elftown account. (and now iv just copied it from my other livejournal that i forgot the username of...well until just now xP and now I've just copied it to my gaia profile xD)
I'm psychotic with a pinch of stability, but not too much tho.. just enough to keep the men in white coats from tackling me and putting me into a white room with puffy walls...wait...puffy walls? what am i saying? how can I refuse puffy walls to bounce off of ?!! ok, so I'm psychotic with a butload of unstability! XD
My current interest: Sexy overweight, mushroom-fighting, mustached plumbers that can dance. Also, Quirkly hot pirate/chocolateer that is old enough to be my father. Thus, I'm attracted to darth vadar. and my vcr.
Vive le rois Fabio!

YOU AND ME BABY, WE'RE NOTHING BUT MAMMALS.
LET'S DO IT LIKE THEY DO ON THE DISCOVERY CHANNAL.

-Teh Smileh, Milly, Alien Dairy Product, All knowing one, the great one, master, heartless one, reindeer etc.