About
ALOHA WELCOME TO MY PROFILE~
See that scroll bar on the side? USE IT to scroll down to see my awesome about me section!
------------------------------------------

>
I Shall start a art collection. Donations are loveable~ heart
~KH

Death Note~







~naruto~








~Host Club~




~Pokemon~


~Twilight~

~other~


A thanks to these shops I baught/got donated/ free stuff.


~Icons I made~
and yes. All my friends who don't belive this. I finnaly found a awsome way to make awsome icons. I am very proud!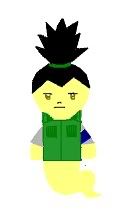 ~ shika says boo~
I MOVED MY ROXAS FANFICTION TO MY PROFILE
Yeah.. I should finish that shouldn't I....XP
Well anyways I decieded to delete all those icons because they were annoying meh!! So my art collection is mostly going to be here. Now that I have a lot more gold, I'm off to buys teh art!
Friends
Viewing 12 of 33 friends
Multimedia
Signature
[img:ca9e05f431]http://i128.photobucket.com/albums/p165/IrishNinjaGirl4evo/teacupL.png[/img:ca9e05f431][img:ca9e05f431]http://i128.photobucket.com/albums/p165/IrishNinjaGirl4evo/Kyoyateacup.png[/img:ca9e05f431]
I made a wish, and you came true, and now I love you so
You are the colors of my rainbow, the [b:ca9e05f431]honey [/b:ca9e05f431][/color:ca9e05f431]in my [b:ca9e05f431]tea[/b:ca9e05f431][/color:ca9e05f431]
You are my butterflies and lullabies
You are everything to me.[/size:ca9e05f431]
[img:ca9e05f431]http://img594.imageshack.us/img594/7932/quest4e3cda52f3da987950.png[/img:ca9e05f431][/align:ca9e05f431]