About
So you wanna know about me? Haha ok it's you time, I can't stop you if you wan't to waste it.

Name: Rafael A. Alcala, yes I'm a beaner. I'm also part German and Irish! I'm a hatefull son of a b***h who was born to drink! I may be short but at least I know how to take care of a lawn and get on the other side of stuff. (I also answer to: Rabbi...usually followed by don't or don't do it, Rahj, Nick, Dell, Douche, Poopykins, Cartman among other things.)

Gender: Male if you haven't figured that out yet, Dee dee dee

Current Mood: Getting through college -.-

Location: San Diego, CA, The Commie State (God I wish I lived else were, like Germany or Japan, perhaps in the middle of a forest in quiet solitude.)

Occupation: Part Time Mechanic and Student at Cuyamaca College, and sometimes Grossmont but I hate it there.

Interests: Anime, Manga, (I'm kind of an anime freak as you should be able to tell) Rock n' Roll (No R.A.P. please, if you haven't noticed, I really like Guns N' Roses, vulgarity, sex and drugs rolled into one.) Video Games (Only if they're violent =D I'm also kind of a video game nerd, it's going to be the death of me), World of Warcraft, Guns/Paintball Makers (Guns don't kill people, death, people and God kill people) Knifes and other sharp objects (I seem to have an obsession with pain) I also have a weak spot for cats and kittens >_< mention it and you're dead.

Some of my favorite Anime: FLCL, Neon Genesis Evangelion, Trigun, Hellsing, BLEACH, Samurai Champloo, Ghost in the Shell, Eureka 7, Gundam Wing, Big O, Cowboy Bebop, Gunslinger Girl, Elfen Lied, Lupin the 3rd, Paranoia Agent, Fullmetal Alchemist, Inuyasha, Love Hina, Negima, Chobits, Azumanga Daioh, Fruits Basket, Excel Saga, Pani Poni Dash (What can I say? It's funny xD)

Some of my favorite Rock Bands: Guns N' Roses (******** yeah), Black Sabbath, AC/DC, The Rolling Stones, Twisted Sister Led Zepplin, Van Helen, Pink Floyd, The Who, Deff Leppard, Clearance Clearwater, Aerosmith, Motley Crue, Judas Priest, Lynyrd Skynyrd, Steppen Wolf, ZZ Top, The Animals, The Zombies, Jimi Hendrix...Some of the good stuff, Chuck Berry, Elvis, Little Richard, Ray Charles all that good stuff.

Some Background: I am currently convinced that I had a past life...I'm the only person I know that loves music from the 50s and 60s, as well as the rock from the 70s and 80s, yet hates most modern day music, and loves militeristic style of life, I wish I could have been drafted for WWII...I've narrowed it down that I could have been born in 1940, would have been in prime years to get drafted into Vietnam...so who knows, but then again I'm probably just crazy like that...perhaps I should seek help.... I used to be on Gaia most of the time, a long time ago as ~Nicholas~D~WoIfwood~. But one thing lead to another (You can blame WoW for me leaving XD) and I quit. I had to start over. Like I say there's nothing better than a fresh start. Well thanks to some of my friends I was able to get my avatar back to a likeness of it's former glory razz Currently I'm living my craptacular life. It can be pretty depressing at times, who the hell am I kidding, most of the time but at least I have great friends that help me get through it without me killing myself -cough cough- Anyways, check out my myspace: myspace.com/an1m3f4nf0rl1f3
Feel free to message me, however I don't accept random adds unless I know you from somewhere or we've talked.

That's pretty much it for now...See ya! -stab stab-

P.S. I like to play the hand stab game... -looks at hand- Tee hee =)

Those who claim to be my friends will go here mad

http://www.gaiaonline.com/forum/viewtopic.php?t=30595985&page=1


I'm thinking about something...I don't remember what...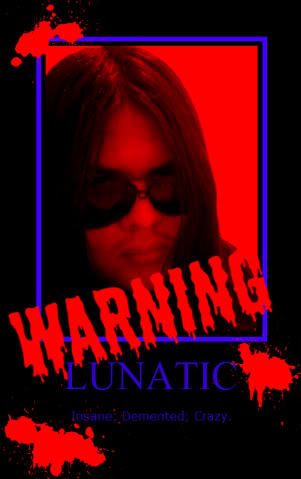 My retarded dog Chuco..he loves me so god damn much it makes me sick Dx But he's a ******** Black German Shepherd, how awesome is that?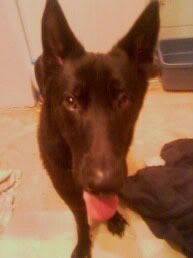 Artist: Me surprised
Drawing:





Artist: miss_syaoran
Drawing:



Artist: Dearest Doll




By Raven Cruz: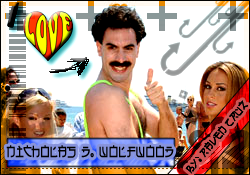 My results from guru.theotaku.com show I am most like:





I would be in:






I must reclaim the glory of my old avatar, behold!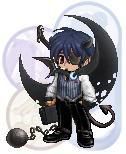 The Baddest, Most Kick a** Guild of Gaia...








Check out my Quest Thread!






More Coming Soon?