About
Well I love to do Origami and Read. I
LOVE
Kindom Hearts. The video game and manga. I LOVE Fruits Basket. I Love Utada Hikaru's Music.
Just so you know I'm:

One thing you need to know about me in that I'M A MALE NOT A FEMALE.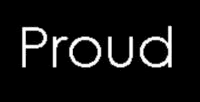 I'm not as new as it say's a I am. My first account is
x~~~sora~~~x
. This account is now my account. The other is a mule.
REMOVE THE CREDIT BELOW AND COOLPRESETS WILL BAN YOU!
I got my page from
coolpresets.com