About

Where Dreams End / And Reality Begins

-Gaia's Undisputed King of All Things Hippy-
-Don't Dispute It >=[ -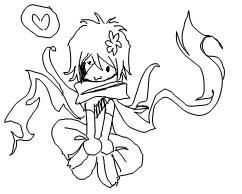 To Thine Own Self,
Be True.
Bah, A Tesh is Me. I enjoy music, mostly all kinds, warm
temperatures, sunflowers, books, turkey hill diet green tea,
being out in nature, and the big white billowy clouds.
My dislikes include cold weather, mostly all kinds, politics,
ghetto rap and twangy country, overcast and rainy days,
asparagus, whole or chunked tomatos, and ambiguity.
If you ever wanna talk or get to know me, feel free to send
me a P.M., I am most certainly still here~ <3
O ya...

α ᴺ ᴼ ᵀ ᴴ ᴵ ᴺ ᴳ ϐ ᶠ ᵃ ᶜ ᵉ Ω says:
the only hats worth any good reviews are the tophat, the OMG, the joker hats and the royal crowns
Pablo Teshi says:
dont forget the daisy
α ᴺ ᴼ ᵀ ᴴ ᴵ ᴺ ᴳ ϐ ᶠ ᵃ ᶜ ᵉ Ω says:
that's not a hat
α ᴺ ᴼ ᵀ ᴴ ᴵ ᴺ ᴳ ϐ ᶠ ᵃ ᶜ ᵉ Ω says:
it's a hair accessory
Pablo Teshi says:
If I buy you one, will you wear it?
α ᴺ ᴼ ᵀ ᴴ ᴵ ᴺ ᴳ ϐ ᶠ ᵃ ᶜ ᵉ Ω says:
no
Pablo Teshi says:
=<
Pablo Teshi says:
pleeeeaaaasse?
α ᴺ ᴼ ᵀ ᴴ ᴵ ᴺ ᴳ ϐ ᶠ ᵃ ᶜ ᵉ Ω says:
dude, it's not that i think it's a bad item
α ᴺ ᴼ ᵀ ᴴ ᴵ ᴺ ᴳ ϐ ᶠ ᵃ ᶜ ᵉ Ω says:
it's more like....does it suit me? at all? in any way?
Pablo Teshi says:
yes
Pablo Teshi says:
don't ask how. Just...believe.
α ᴺ ᴼ ᵀ ᴴ ᴵ ᴺ ᴳ ϐ ᶠ ᵃ ᶜ ᵉ Ω says:
lmao
WRYYYYYYYYYYYyyyyyyYYYYYYYYYYYYYYYYYYYYYYYYYYYY
YYYYYYYYYYYyyyyyyyyyyyyYYYYYYYYYYYYYYYYYYYYYYYYYYY
YYYYYYYYYyyyyyyyyyyyyyyyyYYYYYYYYYYYYYYYYYYYYYYYYY
YYYYYYYYYyyyyyyyyyyyyyyyyyYYYYYYYYYYYYYYYYYYYYYYYYY
YYYYYYYYYyyyyyyyyyyyyyyyyyYYYYYYYYYYYYYYYYYYYYYYYYY
YYYYYYYYYyyyyyyyyyyyyyyyyyYYYYYYYYYYYYYYYYYYYYYYYYY
YYYYYYYYYYyyyyyyyyyyyyyyYYYYYYYYYYYYYYYYYYYYYYYYYY
YYYYYYYYYYYYyyyyyyyyyyyYYYYYYYYYYYYYYYYYYYYYYYYYYY
YYYYYYYYYYYYYyyyyyyyyyyyyyyYYYYYYYYYYYYYYYYYYYYYYY
YYYYYYYYYYYyyyyyyyyyyyyyyyyyyyYYYYYYYYYYYYYYYYYYYYY
YYYYYYYYYYyyyyyyyyyyyyyyyyyyyyyYYYYYYYYYYYYYYyyyyYYYY
YYYYYYYYYYyyyyyyyyyyyyyyyyyyyyyyyYYYYYYYyyyyyyyyyyyyyYY
YYYYYYYYYyyyyyyyyyyyyyyyyyyyyyyyyyyyyyyyyyyyyyyyyyyyyyyYY
YYYYYYYYYyyyyyyyyyyyyyyyyyyyyyyyyyyyyyyyyyyyyyyyyyyYYYYY
YYYYYYYYYyyyyyyyyyyyyyyyyyyyyyyyyyyyyyyyyyyyYYYYYYYYYYY
YYyyYYYYYYYyyyyyyyyyyyyyyyyyyyyyyyyyyyyyYYYYYYYYYYYYY
YyyyyyyyyyYYYyyyyyyyyyyyyyyyyyyyyyyyyyyyyyyYYYYYYYYYYYYY
yyyyyyyyyyyyyyyyyyyyyyyyyyyyyyyyyyyyyyyyyyyyyYYYYYYYYYYYY
YYyyyyyyyyyyyyyyyyyyyyyYyyyyyyyyyyyyyyyyyyyyyyyYYYYYYYYYY
YYYYYYYYyyyyyyyyyyyyyyYYyyyyyyyyyyyyyyyyyyyyyyyYYYYYYYYY
YYYYYYYYYYYYYyyyyyyyYYYYyyyyyyyyyyyyyyyyyyyyyyyYYYYYYY
YYYYYYYYYYYYYYYYYYYYYYYyyyyyyyyYYYYyyyyyyyyyyyYYYYY
YYYYYYYYYYYYYYYYYYYYYYYyyyyyyyyYYYYYYyyyyyyyyyyyYYY
YYYYYYYYYYYYYYYYYYYYYYYyyyyyyyyYYYYYYYYyyyyyyyyyyYY
YYYYYYYYYYYYYYYYYYYYYYYyyyyyyyyYYYYYYYYYyyyyyyyyyyY
YYYYYYYYYYYYYYYYYYYYYYYyyyyyyyyYYYYYYYYYYYyyyyyyyyy
YYYYYYYYYYYYYYYYYYYYYYYyyyyyyyyYYYYYYYYYYYyyyyyyyyy
YYYYYYYYYYYYYYYYYYYYYYYyyyyyyyYYYYYYYYYYYYyyyyyyyy
YYYYYYYYYYYYYYYYYYYYYYyyyyyyyyyYYYYYYYYYYYyyyyyyyYY
YYYYYYYYYYYYYYYYYYYYyyyyyyyyyyyyYYYYYYYYYYyyyyyyyyYY
YYYYYYYYYYYYYYYYYYyyyyyyyyyyyyyYYYYYYYYYYYyyyyyyyyYY
YYYYYYYYYYYYYYYYyyyyyyyyyyyyYYYYYYYYYYYYYyyyyyyyyYYY
YYYYYYYYYYYYYYyyyyyyyyyyyyYYYYYYYYYYYYYYYyyyyyyyyYYY
YYYYYYYYYYYYyyyyyyyyyyyyYYYYYYYYYYYYYYYYYyyyyyyyyYYY
YYYYYYYYYYYYyyyyyyyyyyYYYYYYYYYYYYYYYYYYyyyyyyyyYYY
YYYYYYYYYYYYyyyyyyyYYYYYYYYYYYYYYYYYYYYYyyyyyyYYYY
Art Now in Journal <3
Friends
Viewing 12 of 100 friends
Journal
Teshiruu's Note Pad
Teshi's Friggin place to write. What more do you need to know?
Multimedia
Signature
Proverbs 26:11