Yo. :]

I'm just another 'ordinary' girl.



[comment me]

Heyy.
"I cannot lie, I'm only human, too."
Hit me up on AIM: ask[:
hit me up on myspace? - ask[:
my blog? ask for it.
I also have a twitter, flickr (haven't posted any new pictures because I don't have a camera anymore. and my printer was broken), e-mail, youtube(don't really post any videos. but I so have some.), livejournal (that I don't really go on), facebook, and myyearbook. If you want any of them(and you probably don't), ask.

hey, I'm Noelle.

I'm fckn ASIAN.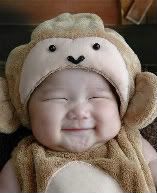 I'm 5 years old.
I like pretty much any kind of music.
I'm really hypocritical.

Secret Secret Dino Club
Kill Paradise
The Ready Set
We The Kings
Steve Salazar
Kids In Glass Houses
There For Tomorrow
You Me At Six
nickasaur!
My Chemical Romance
My American Heart
Aerodrone
The Academy Is...
Cobra Starship
Stephen Jerzak
Justin Jerzak
Joel Tock
Chase Coy
eatmewhileimhot!
Forever The Sickest Kids
NeverShoutNever!
Owl City
Hello Control
hello, astronaut
Always Look Before You Leap
AJ Rafael
Boys Like Girls
Jason Mraz
The Maine
The Goodnight Anthem


I support: