Techno Rape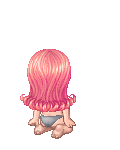 Details
Last Login

09/21/2011 6:40 am

Total Posts

13510

Posts Per Day

2.74

Member Since

02/13/2006
Location

London.

Occupation

Pirate.

Gender

Female

Birthday

12/07/1989

Website
---
Interests
About

- Called Hayley, Lee, Techno or TR.

- Has a vageegee where pen0rs go.

- Eighteen years young and still alive.

- Born and raised in the U of the K. :]

- Will always love her perfect soulmate of a boyfriend.

- Been on Gaia since 'o4 on various accounts.

- Mostly lurking or posting in the
GCD
.

- Addicted to cigarettes, music, pokemon and candy.

- Wants to be a pirate
when she's grown up
.

- Loves Doctor Who forever and ever. ;]

- Detests mushrooms, middle names, ants and sniffles.

- Has orgasms over comments and pm's. - hinthint. - ;D!
Friends
Viewing 12 of 85 friends
Journal
Think . Happy . Thoughts .
[ lyke.omg.yeh ]
Signature

Smallest wishlist on Gaia<3.