About
My name is Edogawa Conan. My username, I got it from Shinichi-niichan! If anybody asks, I'm just a normal elementary student who lives with Ran-neechan.

I'm part of the shonen tantei-dan as well! Who's in it with me?
Haibara, Ayumi, Genta, and Mitsuhiko.

Oh, this is me, by the way: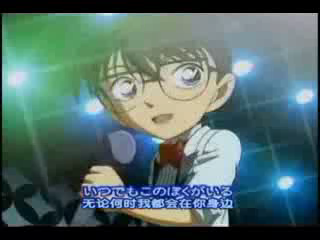 I don't like showing off, unless it's my smart-ness...I'm not that type of person. Seriously. I'm not. I don't brag. Oh, wait...Ran-neechan thinks I'm doing homework, so I have to get off the computer. Bye everyone!
Hattori, don't you DARE call me Kudo. Or I'll kill you. Since this is public and all...
Friends
Viewing 10 of 10 friends
Journal
Tantei Stills: A Journal in the Everyday Life of Edogawa Conan



Welcome to Tantei Stills, my official daily-life journal!
Here in my "not-so-private" journal, I'm going to write about everything I do daily. Seriously.
Multimedia