This is Me
Member Since:
12/03/2004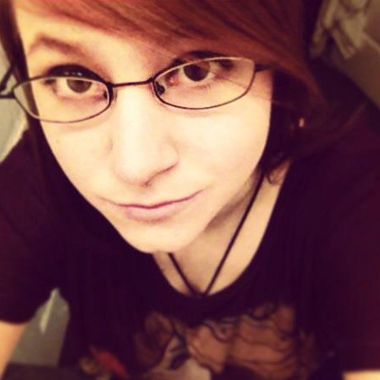 x.
The name's Taryn.
x.
I'm 22 years old with the mentality of a child.
x.
I'm a senior in college.
x.
I live in New York but I grew up in South Carolina.
x.
I worked at ESPN in Walt Disney World for a little bit.
x.
My dog is very protective of me and my family. He hates outsiders.
x.
I play video games, but i'll admit that I kinda suck right now xD
x.
I have the
cutest
kitten ever! Her name is Lorelai. (she's a b***h now D
smile
x.
I snuck her into my dorm for the last month and a half of my freshmen year of college.
x.
Fatal Frame 2 scares the s**t out of me. It's my favorite game E.V.E.R
x.
My friends often make fun of me for stalking asians...[and small children]
x.
I have a dirty mind.
x.
I love music.
x.
I love to travel. Long car rides are amazing.
x.
Yes, I love anime. Detective Conan and Blue Exorcist are my absolute favorites
x.
I like to read murder mysteries. Sherlock Holmes is my hero.
x.
I'm really short for my age. My friends torment me with short jokes constantly.
x.
Psych and Supernatural are pretty much the greatest shows EVER.
x.
I groom dogs and I enjoy it.
I donate to people who don't beg and who I think actually
deserve
it
.
x.
I like to hang out in the AF.
x.
I write. A lot.