About
Add me (:
l
Message me [=[/url] l
Tradee ? [;
l
Cmnt pls. :3
Heyy , its me Sakura or monica (; .
im talking about my bestprenn herre , his name is uh .....
Takeru/edward/errol/jay/hikkoro Irino Shikkiyuri a.k.a "Syao"
Che'yahhh , thats his name(s) XD . No im not lying. His birfday is on June 30th , and hes japanese filipino european american korean , yesss (= . he looks mostly korean thoughh ... We're liekkk oldies , old friends , child hood bleh ... since idk 1901 jkayy XD But hes single and
NOT
lookinnng ! back off kkayy ? He;s not INTERESTED . i know him and back off slutatious hoars ! D;< He is no camera hoar thats the annoying thing i hate about him . not even one picture of him.... ugh . anyways hes STRAIGHT not gay XD or bi .___." or not that i know of. jkayy . straight and thats all . Hekkkuh girls crush on him , its funny tooo XDDD His description.... its hard to say XD and in my opinion.... hes funny-looking . That stingy dude .... tsk tsk tsk .
Hahaha ! well , hes popularr and
NOT
a gangbangerrr . No smoker/alchoholic/drunk person ect, NONE OF THAT. and dont even try to get him in those thinngs. Fav color ? Uhhhh , Blue/black , yeah them preshhh colors 'x' . haha he;s a looooooooserrr @ PMS , some ghetto place ehh ... well hes a smart a** valley dictorian , ugh smart smart smart. WHY CANT I BE THAT SMARRT !?!?!?! well anyways >_> im almost donne.
but since he dosen't liek taking pictures he exactly looks liek this;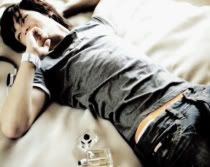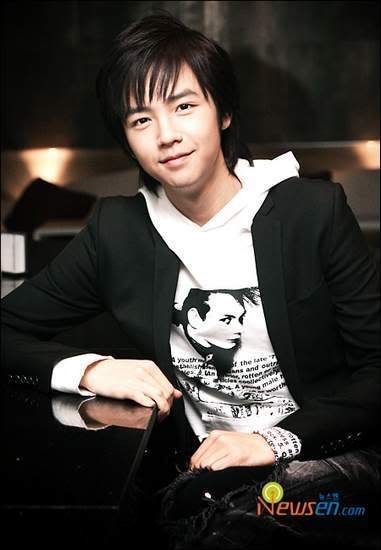 No lies homie , he ACTUALLY LOOKS LIEK THIS !!!!!! dont beleive me then , go ask his friends XD . Yes, he may look hot but hes
DORKY
(: haha , anywayse , i loooove you dork <3 best friennnd ;D
- with ♥ ,
Monicaa , your best frann (:
heyyyyy im tran aka akuma and wat should i say bout this guy...idk well like EVERY1 calls him syao but i call him takeru and this dude is HELLA a ladys man like hella girls would want 2 b in the girlfriend spot but not me im jus like a friend 2 him i guess cuz he like love his girl till the end and forever but 2 bad he dun have 1 now so no wonder girls would like die 4 him i would show a pic but this dude NOT a camera whore at ALL! well he looks like the dude up there where mocha my bestfwend 2 posted well hes a good guy hes nice and smart idk well like i said he should have a girlfriend BUT hes NOT a player and doesnt go around datin some stupid a** whores he finds the girl jus 4 him. idk wat else 2 say...well this guy totally is a party ANIMAL ok he MITE seem calm in normal days but if u put him in a room with music and dancin he will go hella freakin crazy!!!oh and dun mess with him and even if he had a girlfriend and you hate her dun mess with him well he wont fight any1 but just kno he can seriously mess u up....hes a nice guy though jus b on his good side...well idk kno his b-day jus send him ALOTA stuff that is like sooo awesome.....well i ran out of things 2 say..but some1 else mite say more idk...jus kno im his friend...not girlfriend...k bye bye takeru