About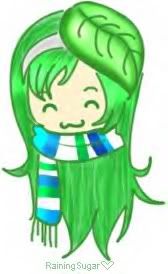 Tomorrow
If we could greet each morning
With fresh dew upon the grass
If we could forget yesterday
And make this morning last

If we could leave our troubles
If we'd bury them in the past
Today would be that much sweeter
Tomorrow would come too fast

If we could greet each brand new day
Without recalling yesterday's sorrow
Today would be our blessing
And our reward would be tomorrow



About me: I've been writing stories and poetry since I was about five years old, and have previously been published in poetry anthologies. I enjoy having literate conversations with intelligent people, but have just as much fun being random and bizarre with crazy people. ^_^

Favourite animals:
KITTIES!!! I also love mythical creatures, especially dragons.
Favourite people: Rinse, Ayarith, my ******, my mummy and daddy, my 3 children of the feline persuasion


Favourite authors:

Julian May, Tanith Lee, Anchee Min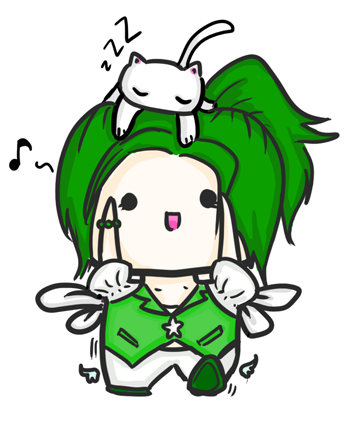 Favourite Music:

Lacuna Coil, Metallica, Disturbed, Linkin Park, Evanescence


Favourite International music:

The Girls: Ayumi Hamasaki heart , BoA, Ai Otsuka, Ami Suzuki, alan, Anna Tsuchiya, Ayaka Hirahara, HAL, Maaya Sakamoto, KOKIA, Koda Kumi, Namie Amuro, RURUTIA, Yuna Ito, Utada Hikaru, Tommy Heavenly6, Suara, Angela Aki
The Boys: Gackt heart , L'Arc~en~ciel, Luna Sea, X Japan, Miyavi, girugamesh, BLOOD, Maximum the Hormone, Antic Cafe, Atsushi Sakurai, UVERworld,


Favourite Anime

: Inuyasha, Ranma, Card Captor Sakura, Negima, You're Under Arrest, Twelve Kingdoms, X TV, Revolutionary Girl Utena, anything Ghibli, Vampire Knight


Favourite Manga:

ANGEL SANCTUARY, Fruits Basket, Fushigi Yugi, Alice 19th, Ultra Maniac, CCS, Tsubasa Chronicles, Fairy Cube


Currently playing:

The Sims Medieval


Currently reading:

THE DRAGON BOOK




I am a writer, I think without doing, I analyze the simplest and mundane of occurrences and I have beliefs that do not fit into any pre-existing mold. My words are my lifeblood, whether others regard them with any merit or not does not really concern me. I write for me.






Things I cannot exist without:
- My true friends. Over the years the numbers have been whittled down, but the ones I've kept are incredibly precious to me.
- My little family. Its not the blood that binds us, its the respect and love we have for each other
- My music. I cannot function without song. At all.
- My simple shiny objects. Things I like, mostly cat related, or my make-up (I am a total Anna Sui snob).







AYU IS MY LIFE.