About
Hello there!
You can call me Jade
I'm 1* years old. Marketing student
at Adamson University


About me? Uhmm okay this will be a short one
I don't usually interact with stranger. Maybe a little? Lol
I observe first. Because i believe in "hate at first sight"
I read books. I play games. I play keyboard. I make arts. I can sing too lol
I love dogs and cats. They're clingy and i love clingys hehe. I feel appreciated redface
BLUE and BLACK is my color.


And I think we can be good friends if you want to yum_puddi
Thanks for visiting!
Mabuhay!


UGHH ME TRYING TO SELFIE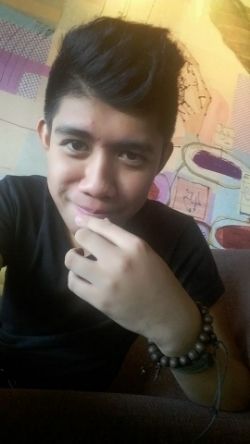 gaia_nitemareleft
Twitter
gaia_nitemareright
gaia_nitemareleft
Facebook
gaia_nitemareright
Meet my friends!