About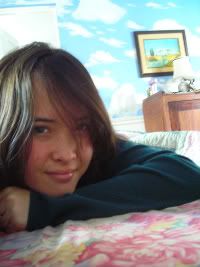 about me.


My name is Laura
I don't pierce my face or my genitalia but it looks cool on goodlooking people.
I hug trees.
I climb banyan trees in Hawaii.
I watch Firefly.
my iPod=my lovechild
I love my lot in life
Suicidal people are dumb
I don't do drugs. I don't drink. I'm a prude who doesn't need substances to have fun.
I am a ******** hippie and want to save the polar bears
My favorite animals are artic foxes and hedgehogs
Green is my favorite color
Im republican (yes that means I like bush)
Im pro-military
keep your political opinions to yourself
I think no one should criticize a president until they try running a country
I'm defensive
I like Dairy products
Im a theatre nerd
the end.

Music
Incubus
Muse
Zero 7
The Virgins
The Strokes
Nine Inch Nails
The Kooks
The Doors
Erasure
David Bowie
Third Eye Blind
The Cure
Beck
Elvis Costello
Sonic Youth
Billy Joel
Deep Purple
Leonard Bernstein
Danny Elfman


on a good day
Music. West Side Story. Les Miserables.chocolate. hearts. nachos. landon pigg.rock.bruno pelletier.dinos. trees.nature.hippies.
nightmare before christmas.art.money.boys.snow.sun.friends
hair.earrings.vintage.somethings.nothings.rainbows.rain.school floodings.horror movies.taste of kimchee. coffee black.smell of freshly baked bread

on a bad day
chick flicks.bad acting.music with no purpose.rap.hip hop.politic extremeists.
sunburn.smell of kimchee.coffee with tons of cream and sugar.
the stuff dentists put on your teeth to "clean" them.parents.ex boyfriends.two facers.your face.
Donators

Donated tickets and junk heart heart and is just the shits
and is beautiful and amazing and I want to steal her eyeballs
bow down to her greatness
and she keeps on doing more that makes me add to this shrine
soon, it shall be neverending.

tickets :]
lots of them



tickets <3



random items and a hilariously accurate knowledge of the corruption of governments




tickets <3



tickets<3




tickets<3


art shop