About
Name: Nix
Age: 13
Birthday: July 26
Height: 4'11
Sex: Female




T H E
T E M P T A T I O N x X x's
P R O F I L E

heart ************************************** heart
My name is Nica... But my friend calls me Nix. I live in Philippines and I am half Chinese and half Filipino. My Cousin is Byakurai11 (Kris) and My Bestfriend is s a m m i i e___x (Samantha Jay). I was born in Manila... I never met my real mother since I was little. I was raised by my Lolo and Lola (Grand Father and Grand Mother)... But they are gone now. I love them so much... Especially my Lolo. Before he died he thought me good things and right things... After a weeks I moved on to my Father and step sisters and live there happily with my real family.


~ M U S I X ~

I love Musics and I can't live without them... My favorite bands are... The click Fiva, Fly Leaf, Jonas Brothers, Goo Goo Dolls, Hey! Say! 7!, Soulja boy, Evanescence, Paramore, Daughtry, Simple Plan, Linkin Park, Rivermaya, Britney Spears, Akon, Usher, Mariah Carey, Jojo, Lindsay Lohan, Avril Lavigne, Fergie, Sarah... and more.
~ A N I M E ~

They are lots of anime I wanted...
Naruto, Bleach, MaR, Death Note, Lucky Star, Shakugan no Shana, Gundam Seed/Destiny, Candidate for Goddess, Tokimeki memorial love, School Days, Prince of Tennis, Samurai X, Ah! My Goddess, Loveless, Ouran High School, School Rumble, Atashin-chi, Inu-yasha, Gintama, Black Cat, Uta-kata, demonane, Hikaru no Go, Air Gear, Shaman King, Yakitate Japan, Tenjo Tenge, Chobits, Full Metal alchemist, full metal panic, Kyo Kara Mao, Get Backers, Ultra Maniac, Tsubasa chronicles, Love Hina, Maburaho, La Corda Doro primo passo, Powerpuff z, Pokemon, Digimon, Pretear, Pichi Pichi Peach Mermaid,Melody, Mirmo Depon, Ranma 1/4, Fruits Basket, angel tales, color cloud palace, law of ueki and more.
Oh yes! I am a big fan of CHINEN YURI <<<33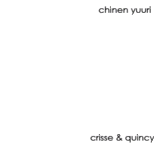 heart
Friends
Viewing 8 of 8 friends
Multimedia