About


Hi! I'm Swiftgurl, welcome to my profile. I love making new friends, so please send me a friend request. I like reading, I am a major bookworm, so haha. I love listening to music. I have a lot of favorites, and you'll figure them out as you get to know me. I also love animals, especially horses. And my favorite mythical creature is the dragon. RAWR! I am one of those girls that has respect, so respect me and I'll respect you, if not, then we just won't talk, sorry, but that's just me...I'm shy, sometimes distant and not really thinking about what's going on, hobbies and stuff getting me a little stressed, haha.
~Swiftgurl802..



P.S. If you cannot see any of my awesome pics on my profile, push F5 or the refresh button, and they might show. If they don't push it again..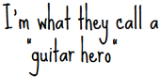 Total Value: 117,947 Gold
[Item Information]
Item List:
Summoning Tome
Kelp o' th' Loch 3rd Gen.
Alice's Black Boots
Trendy Dark Skinny Jeans
#0000FF Complex Shirt
Total Value: 35,610 Gold
After Exclusions: 33,750 Gold
[Item Information]
Item List:
Plasma Gear
Brown Dress Boot
Cool Basic Shirt
Brown Sleeveless Silk Top
Wild West Holster
Deteriorated Apocaripped Work Gloves
Hand Wraps
Dark Brown SP Work Pants
Please donate! I will thank/love you forever if you do! Well, not all the time, I don't want to annoy you....
Friends
Viewing 12 of 53 friends
Multimedia
Signature
Vote for Adam! You know you can't resist....haha :]