Sweetseek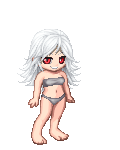 Details
Birthday

12/14
---
Interests
Favorite Movies/Anime
Favorite TV Shows
Favorite Reads
Favorite Music/Bands
Hobbies/Interests
About

Either call me Sweetseek or Red

I'm a artist who just loves drawing, I have a huge imagination and like to try and get my ideas onto paper. xd

Anyway I'm at art college trying to improve and enjoying it. I'm a busy girl with all the course work and exams and I have the most awesome boyfriend ever!~

I hope to make more friends on Gaia! It's fun to talk.







Friends
Viewing 12 of 52 friends
Multimedia
Signature
[img:1570a25094]http://quest.tektek.org/?q=8084&gold=30500[/img:1570a25094] I really need help on this quest people crying
Donate black inks please biggrin