About
This is Me.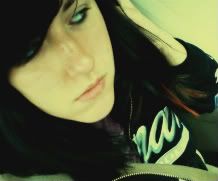 I'm Faith. I'm sixteen. I'm cool.
More Coolness.
I don't get on here 24/7 like I used to when I was little. So don't be surprised if you get a response a year late.
My Impossible-To-Get Dream Avvie;; Care To Donate?
3nodding
You'll make me happy if you do.
blaugh
Donators:::
Chiquetet Exinor~Jack'd 2k6 Skirt, 12k gold.
sth-sd3juggal3tt318~Black Stripes Bottom Tattoo, Angelic Collar.
AnimeLuvrXD~5oo gold
Satanic Peppermint~1ok gold. =D
[Abercrombie Moose.]~2ok gold, Water Meat Set.
xXDeaths_Dark_AngelXx~Exalted Rook, Corallus Egg 2nd Gen., Grunny, 15.8k gold.
heart
heart
captain cassie11~Polka-dot Hachimaki
Jokr_Tha_Juggla~Sledgehammer