About
ninja
i love naruto and naruto shippuden,black butler,ouran high school,hetalia and many others.i do stories and drawings but i do it with other people's help and advice.i am very shy when people are around me.i cry easyly.i have bad grammer and yeah..so i think thats all u need to know. I LOVE TO RP!!!!!
Here's my Hetalia OC: Yuki Kirkland info.
Human Name:
Yuki Kirkland
Country Name:
She is actually the city of London
Personality:
shy to others, but is energetic once you know her, Sometimes acts like a proper lady.
Picture:
Blonde hair, Green eyes, Normal eyebrows(since people obviously know about England's eyebrows, but she just likes it regular)sometimes wears dresses.

Relationship/crush:
has a crush on japan, and Hong Kong
Weapon:
(optional)none
Likes:
blue, England, soup, tea, fast food, ice cream, banana, and more banana, oh and wolves, and more banana!!!
Dislikes:
green, her eyes, surprisingly doesn't hate France that much, war, high pitch people
Hobbies:
reading, does good and bad magic, walking, pranks/teasing, drawing and writing stories.
Family:
England, America and Canada, Scotland, Ireland and Sealand
Enemies:
sometimes France
Friends:
Everyone else
Age:
8
Now 2p!London: Nereza Kirkland-
Human Name:
Nereza Kirkland
City Name:
London
Personality:
Well lets just say its a lot like 1P!Russia's personality
Picture: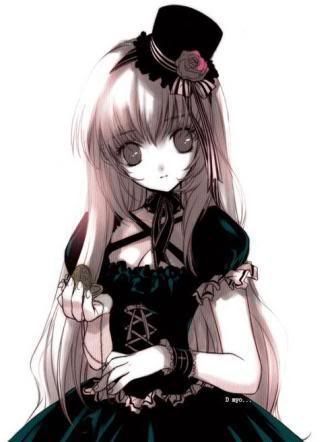 Relationship/crush(s)
: 2P!Japan,and 2P!America.
Weapon:
guns and sewing needles.
Likes:
killing, Being around her brothers, holding on her teddy bear.
Dislikes:
green, being around nice people, not being able to kill
Hobbies
: killing, playing tea party with her teddy bear, stabbing the walls.
Family:
2P!England,Scotland,Wales,North Scotland, Sealand, America, Canada.
Enemies:
2P!France and 2P!Germany
Friends:
everyone else
Age:
8 years old