Sunniesaurus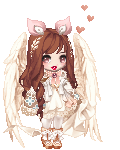 Details
---
Interests
Hobbies/Interests
About
My name is Sunnie and I'm 26 years old. I've been on Gaia between 3 accounts since 2004. I quit between 2013-2015 to get my life together, but I won't be on the way I used to. I am heavily involved in a fish based instagram called Dewdreamer. It's an instagram based on my journey as a new aquarium hobbyist specializing in male bettas, a betta sorority, and goldfish. It also hosts little real life quips about me here and there as well as my weight loss journey.
Signature
GAIA, YOU ARE MY ACCOUNTABILITY PARTNER



Starting shirt size: 3X // Starting pants size: 22
Current shirt size: XL // Current pants size: 16
IF I TALK ABOUT GIVING UP, CHECK ME.