About
Come on, ask this b***h to prom.


Current Cosplay ~ Ciel Phantomhive From Kuroshitsuji

Mood ~ Content

About Me~
Call me by whoever I am cosplaying, But when I am not. Call me Sukui. I am myself. I do love Music. Traveling is also my thing. I currently want to go to Japan and I might get to go this year. -fingers crossed- I love Ramen, Pockey, Ramune and Japanese Candy. I love films done by Tim Burton, and I love dark movies. Ones that make you think. Funny Games is one of my favorites of all time. But I can watch a documentary like Shark Water. I LOVE ANIME. It is my life, my goals and dreams.

Roleplaying Status ~ Open & Looking

Cosplay's that I have done on here:
Ciel Phantomhive Girl Form ~ Kuroshitsuji
Grell Sutcliff ~ Kuroshitsuji
Journal
Random Anime Fics
Who's ready to get addcited?!
What the Title says
Signature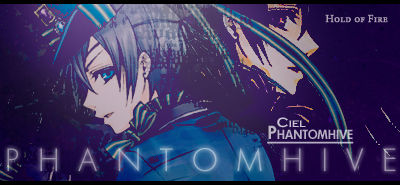 Current Cosplay ~ Ciel Phantomhive
Roleplay Status ~ Open and Looking