About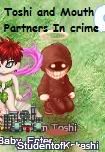 Click here to feed me a Rare Candy!

I will add more here later...
Wow, I really haven't been online for quite some time. Well, for all you that actually see my profile here is something to entertain you: irkenraven.deviantart.com
Tell me what you think!
Hi there. This is my Deviantart account for people that prefer clicking links over copy and pasting.
Hugs list:
tayla-tots
Tsuseki Gito
mancup
Cruel_Hero
angel__ rose
Raynecloud7
Gunslinger_Claue
deanie425
Lena Kitti
Koala5428
Suzume Inuzuka
Evil_Heartless_Moogle
Friends
Viewing 12 of 142 friends
Signature
[img:b440d2fd8f]http://img489.imageshack.us/img489/7373/freehugseb2.jpg[/img:b440d2fd8f]

PM me hugs please!
Hugs: 11

[img:b440d2fd8f]http://i206.photobucket.com/albums/bb170/NarutoUzumaki252/ththnarutobump.gif[/img:b440d2fd8f]